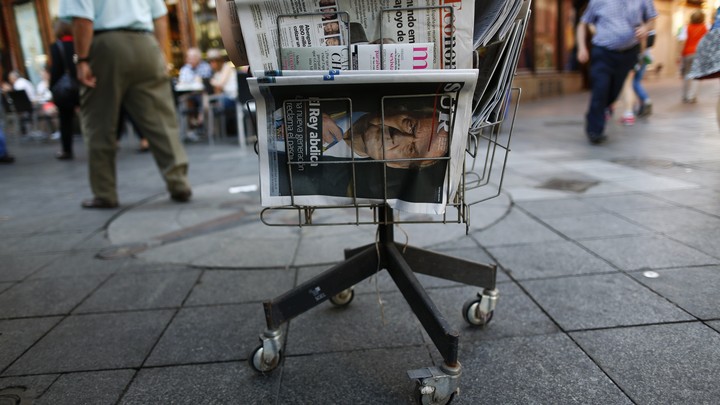 Americans weren't the only ones following the U.S. presidential campaign. Since the 2016 election first kicked off nearly 600 days ago, the world has been closely watching too.
Here's what election day looked like to the rest of the world through their headlines on November 8, 2016:
Argentina's Clarín: "Hillary and Trump, Ready for a Dramatic End in a Divided Country"
Australia's The Australian
Brazil's O Globo: "Hillary and Trump Fight to the End"
Canada's The Globe and Mail
France's 20 Minutes: "Once Again America"
Germany's Der Tagesspiegel: "American Pollsters Warn of Surprises"
Israel's Haaretz: "America to Choose Trump or Clinton"
Lebanon's Al Mustaqbal : "The American People Will Decide On the Presidency Today"
Mexico's La Razón: "Populism Versus Establishment"
Pakistan's The News International
Philippines's Manila Bulletin
South Africa's The Witness
Spain's El País: "The World Holds its Breath While the United States Votes"
United Arab Emirates's Khaleej Times
United Kingdom's The Guardian
We want to hear what you think about this article. Submit a letter to the editor or write to letters@theatlantic.com.