Ranked: Admirable World Leaders That Gary Johnson Forgot
It's true that heads of state are particularly flawed these days. But some deserve a little credit.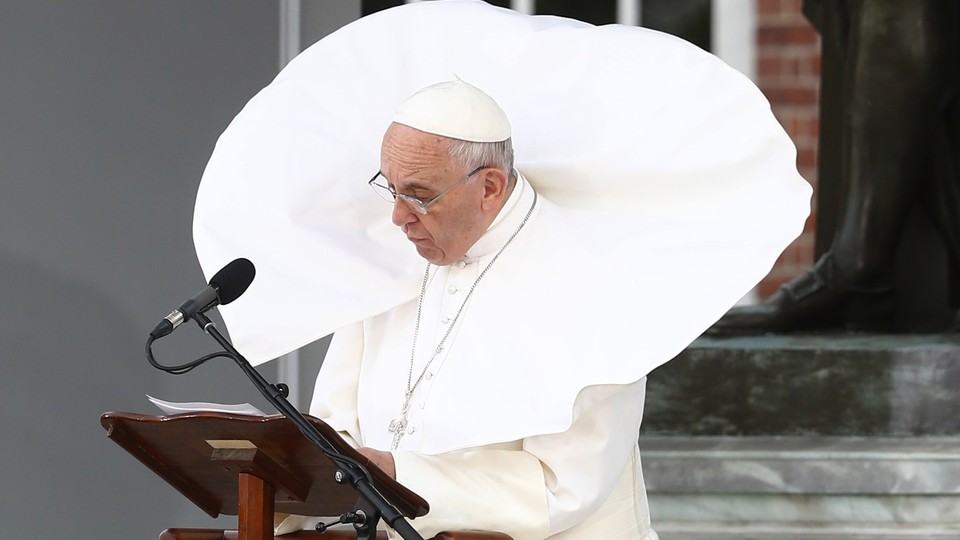 Libertarian presidential candidate Gary Johnson managed to make foreign-policy watching eyes roll—again—this week after he failed to name even a single world leader he admired. (Johnson said he was having an "Aleppo moment," but in deference to the long-suffering Syrian people, let's agree to call it a "Gary moment.") In truth, it's not that easy to pick a universally respected leader these days. The world's current crop of presidents and prime ministers are a particularly flawed bunch. Here, in semi-defense of the indefensible, are five who deserve a little credit.
5. Angela Merkel. Sure, the German chancellor may have driven Greece to the economic brink to make a political point, but she stood up for refugees when it counted. Her decision to declare Germany open to those fleeing the otherwise ignored horrors of the Syrian civil war continues to hurt her party's chances in Germany's upcoming elections next year. (Though it did earn her the approval of Johnson's running mate, William Weld, who declared her his favorite world leader.) And yet she is sticking to her guns, refusing to back down to internal pressure. Her tenure will be assessed on more than refugees, but on this issue, she has been the definition of political courage.
4. Aung San Suu Kyi. Myanmar's de facto leader spent more than two decades in the political desert after winning an election that was then nullified by the country's military junta. Her decision not to back down in all that time made her a focal point for international attention on the country's political system, and eventually opened up the space for the military to hand over power. She even compromised on that power shift, choosing to work around a constitutional provision that barred her from becoming president. Her government is not immune from criticism: reforms have moved slowly, and she has failed to address a serious human-rights crisis involving Myanmar's minority Rohingya. But however it plays out, she deserves credit for turning Myanmar from a lost cause to a bright spot for Asian liberalism.
3. The Pope. The Vatican gets the most-improved merit badge. Francis has the advantage of not having to actually govern a population—it's good to be infallible—but compared to where the Vatican stood under his predecessor on issues like gay rights, it's night and day. But for the geopolitics wonks out there, beyond bringing social policy up to par, Pope Francis has used his good offices to facilitate rapprochement in Cuba, Colombia, and others. Not bad for an unelected 79-year-old.
2. Alassane Ouattara. The Ivory Coast's second-term president is not well-known outside of international policy circles, but he should be. Ouattara left a prized position at the International Monetary Fund to go back into politics in a seriously divided country. He went on to win elections in 2010, only to see his incumbent opponent denounce the vote and move for war. Ouattara fought his way to victory, but then settled for peace. Rather than pursuing vengeance, Ouattara sent his opponent to face trial at the ICC and initiated transitional justice processes at home. Overwhelmingly re-elected last year, he has continued to promote inclusive, pro-growth policies.
1. Juan Manuel Santos. Santos was not the first president to try to bring peace to Colombia, but he is likely to be the first to succeed. Colombia votes this weekend on a peace deal that has been decades in the making. Santos has become intensely unpopular at home in the process—losing critical support from the predecessor he served as defense minister—in part because the peace deal offers what may be overly favorable terms to former FARC rebels in exchange for demobilizing. That may turn out to be too steep a price to pay for peace, but at least Colombia has the chance to find out. Stay tuned for the Nobels.
---
This article has been adapted from Matt Peterson's weekly newsletter for Eurasia Group, Signal.