The Largest Country Without Medals in Rio
Pakistan just had its worst Olympics ever. Why?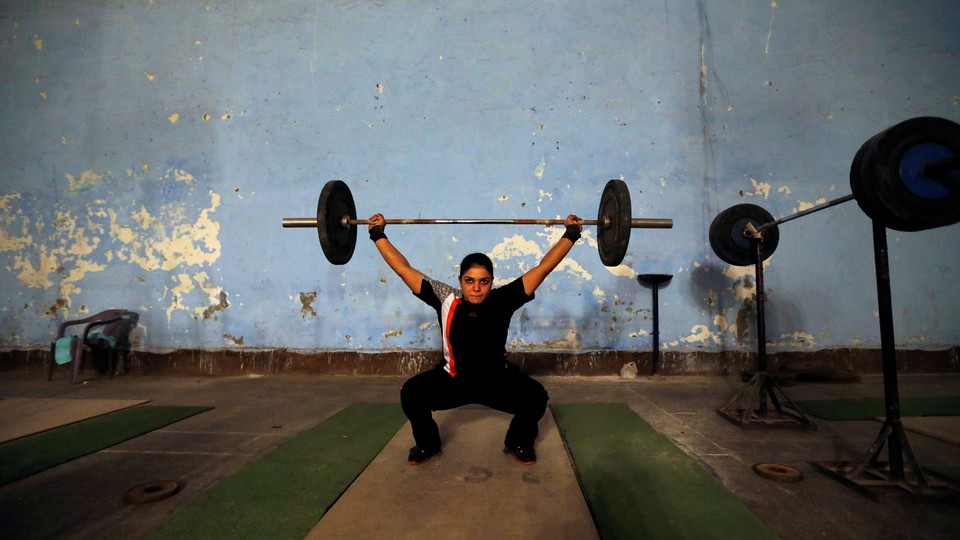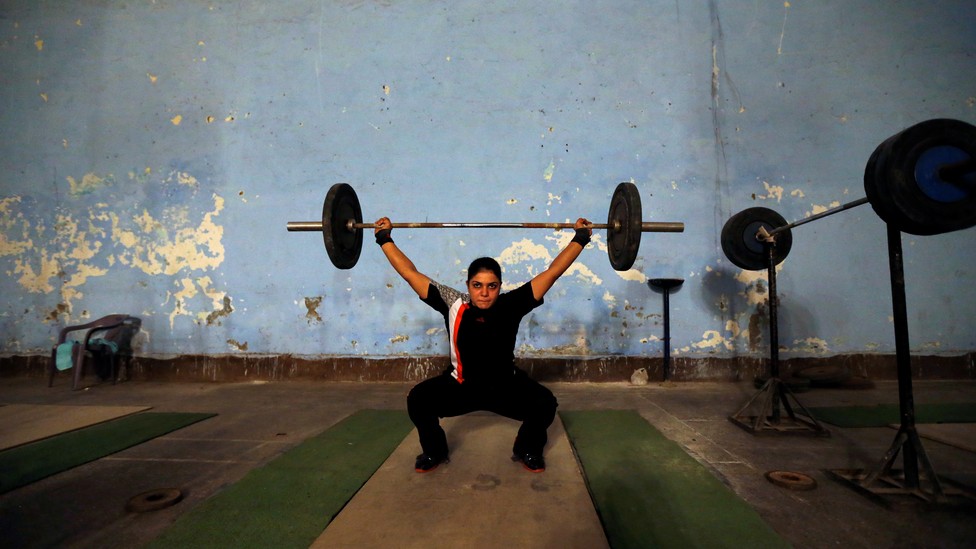 On Thursday, after the wrestler Sakshi Malik secured India's first Olympic medal in Rio, the Pakistani journalist Omar Quraishi taunted his country's top rival: "Finally one of the 119 competitors that India sent to Rio has won a medal—a bronze—now see how they portray it as if they won 20 golds," he wrote on Twitter. Norway, with a population of 5 million, had won more medals than India, with a population of 1.25 billion, he noted.
As critics were quick to point out, Quraishi wasn't in the best position to talk. Pakistan may not be the second-largest country in the world, but it is the sixth-largest, with nearly 190 million people. And it is the biggest nation to be leaving Brazil without a medal. It gets worse. Pakistan dispatched its smallest-ever delegation to this year's games, composed of seven athletes. Most of those athletes participated through "wild-card" slots granted by the International Olympic Committee, not because they directly qualified for their events, according to Agence France-Presse. Pakistan sent as many athletes to Rio as Nepal, despite having nearly seven times Nepal's population. It sent twice as many officials as athletes. Its once-celebrated men's field hockey team failed to qualify for the first time since Pakistan began competing in the Olympics in 1948. Pakistan has not won an Olympic medal in 24 years.
"Rio 2016 has been no different from London 2012, Beijing 2008 or any of the preceding Olympics going back to Atlanta 1996," Pakistan's Express Tribune complained in an editorial, headlined "Crisis in Pakistani Sport," on Sunday. "Each time, there has been a hue and cry over the dismal state of affairs but the fact is that Pakistan continue[s] to nosedive further as time passes and one isn't even sure if they have hit their lowest point yet."
Pakistan's lackluster showing is a reminder of something many of us know but don't always keep in mind when watching the Olympics: The medal count is not a measure of athletic talent across countries, at least not primarily.
Some explanations for Pakistan's poor performance at the games have to do with the structure of the Olympics: Cricket, for example, is widely played in the country, but it's not an Olympic sport. Field hockey is, and from the 1960s through the early 1990s Pakistan was one of the dominant teams in the Olympic competition. But the sport is no longer popular among Pakistanis.
Other explanations focus on dynamics within Pakistan. A lower-middle-income country like Pakistan, for instance, can't lavish its sports federations with money. (Relative to their counterparts in wealthy countries, people in poorer countries also tend to have fewer resources and less leisure time to devote to sports.) As a result, Pakistani federations are often unable to recruit young talent, send athletes to competitions abroad, modernize sports facilities and equipment, and hire coaches well-versed in the latest training methods. Khalid Mahmood, the secretary of Pakistan's Olympic Association, recently told Germany's Deutsche Welle that the government's sports budget is the lowest in South Asia.
But critics claim the problem extends beyond investment in athletics, to political cronyism and misplaced priorities. "Funds are awarded haphazardly," rather than consistently to the most promising athletes and sports, "with patronage-based hiring and inflated wages of officials swallowing significant chunks," Agence France-Presse reports. There are non-political reasons why Pakistan's prowess in field hockey has declined: The international adoption of artificial turf in the late 1970s and early 1980s, for example, is thought to have undermined Pakistan's style of play. Nevertheless, the government's paltry financial support for the sport in recent years has also played a significant role. If you're a young, gifted Pakistani athlete, you can expect to make a lot more money as a cricketer than as a hockey player.
Gender norms are also a factor. Many young girls in Pakistan, a conservative Muslim-majority nation, don't have the opportunity to participate in competitive sports. Often, they're discouraged from doing so by their families or communities. "The womenfolk, which are 52 percent of the population, were not properly represented," one Pakistani activist lamented after the 2012 Olympics, where only two of 21 Pakistani athletes were women. (The gender breakdown was more proportional in Rio, where three of Pakistan's seven athletes were women, but that was largely because the men's hockey team wasn't present.)
Scholars generally agree that the countries that win the most Olympic medals have considerable economic wealth, large populations, or frequently both. But there are more amorphous variables as well, like the strength and characteristics of a country's "sports culture," which you can get a sense of by looking at past national performance in the Olympics. The results from recent games, for instance, would indicate that Jamaica has a robust track-and-field culture, even though it's a small and not especially wealthy country.
Matthew O'Brien summed up the ideal formula for Olympic success in The Atlantic in 2012: "You need lots of people, lots of money, and lots of desire. In other words, a big talent pool, the resources to develop it, and the willingness to spend on those resources." But governments can still signal desire in the absence of lots of people and lots of money. Countries can increase their medal hauls by specializing in particular sports, creating a centralized government agency for athletics, or promoting female participation in sports, the political scientist Danyel Reiche notes.
Still, should winning more Olympic medals be a priority for Pakistan? The Guardian recently estimated that Britain, one of the top performers at the games, spent an average of $5 million in public funds on each medal that it earned in Rio. Should the Pakistani government be spending that kind of money at a time when it's trying to boost economic growth and deal with widespread violence from terrorist groups?
In 2012, after the London Olympics, the Pakistani human-rights advocate I.A. Rehman didn't directly answer these questions. But he argued that his country's dismal showing at the games was indicative of its more systemic failures. "Our political system does not allow free competition in any sphere, sports included. Our economic system does not offer a majority the nutrition required to match the European athletes' physical strength and stamina," he wrote. "[T]he policy of entrusting leadership of sports bodies to political heavyweights, generals and air marshals has been disastrous."
"One might be asked whether it is proper to talk of sports at a time when death is free to stalk our streets and saunter across our open spaces, when terrorists outnumber our sports squads," Rehman continued. "Yes, because sports and healthy outdoor exercise could help the people to defy the terrorists and offer an efficient means to wean the youth off their suicidal pursuits."