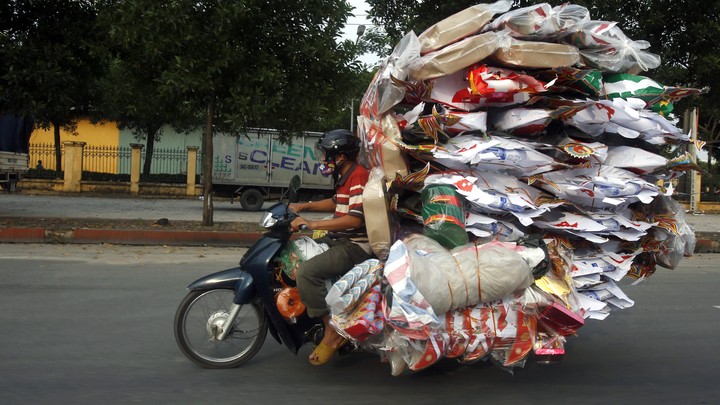 How a Danish Town Helped Young Muslims Turn Away From ISIS
Hanna Rosin | NPR
"Link and Aarslev are crime prevention officers. They usually deal with locals who are drawn to right-wing extremism, or gangs. The landscape of global terrorism was completely new to them. But they decided to take it on. And once they did, they wound up creating an unusual—and unusually successful—approach to combating radicalization."
* * *
This is What it was Like Inside CNN Turk the Night of the Attempted Coup
Borzou Daragahi | Buzzfeed
"All throughout the night on Friday and early Saturday, the channel broadcast live on television and streamed online in real time. For nearly an hour, CNN Türk broadcast a live scene of an empty anchor's chair with the sounds of people screaming and fighting in the background. That was when CNN International, France 24, the BBC, and even Iran's Press TV began tapping into the live feed, broadcasting the surreal events to a world struggling to understand what was going on."
* * *
Fences: A Brexit Diary
Zadie Smith | The New York Review of Books
"A referendum magnifies the worst aspects of an already imperfect system—democracy—channeling a dazzlingly wide variety of issues through a very narrow gate. It has the appearance of intensification—Ultimate democracy! Thumbs up or thumbs down!—but in practice delivers a dangerously misleading reduction. Even many who voted Leave ended up feeling that their vote did not accurately express their feelings. They had a wide variety of motives for their vote, and much of the Remain camp was similarly splintered."
* * *
A Hanoi Without Motorbikes?
Mimi Kirk | CityLab
"In Hanoi, the simple act of crossing the road can be like an extreme sport. Dozens, if not hundreds, of motorbikes whiz by in both directions, with nary a streetlight in sight. A pedestrian must step off the curb and walk carefully but confidently to the other side, trusting that traffic will flow around them. Otherwise, they'll be standing there for hours, waiting for a pause in the madness."
* * *
Why Libraries are Everywhere in the Czech Republic
Hana de Goeij | The New York Times
"Why so many Czech libraries? Well, for decades they were mandatory—every community, from a big city down to a tiny village, was required by law to have one.
The law was enacted in 1919, soon after Czechoslovakia emerged as an independent country. The idea was to promote universal literacy and education after the country was free of the German-speaking Austro-Hungarian Empire. And it worked."
* * *
What It Takes To Clean The Ganges
George Black | The New Yorker
"The Ganges River begins in the Himalayas, roughly three hundred miles north of Delhi and five miles south of India's border with Tibet, where it emerges from an ice cave called Gaumukh (the Cow's Mouth) and is known as the Bhagirathi. Eleven miles downstream, gray-blue with glacial silt, it reaches the small temple town of Gangotri. Pilgrims cluster on the rocky riverbank. Some swallow mouthfuls of the icy water, which they call amrit—nectar. Women in bright saris wade out into the water, filling small plastic flasks to take home. Indians living abroad can buy a bottle of it on Amazon or on eBay for $9.99."
We want to hear what you think about this article. Submit a letter to the editor or write to letters@theatlantic.com.