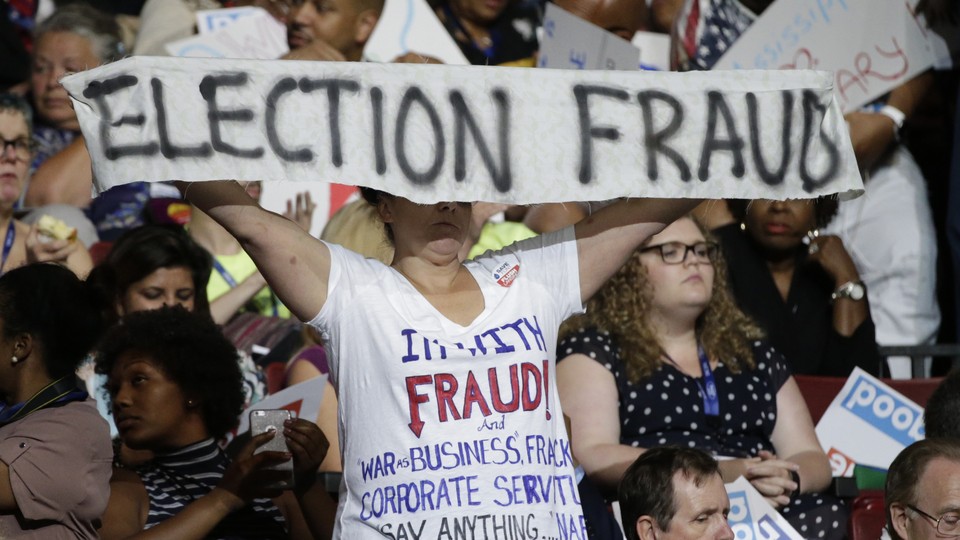 Editor's Note:
This article previously appeared in a different format as part of The Atlantic's Notes section, retired in 2021.
"Good fucking riddance," —a former DNC staffer on the resignation of Debbie Wasserman Schultz.
"Everything that Bernie said was what I'd been thinking all along. I didn't think there was anyone else out there. I was just one old crazy lady," —Susan, a protester at the Democratic National Convention, on why she still supports Bernie Sanders.
"To call [the comments] irresponsible might imply that Trump really had an understanding of what he was doing. And I don't get the impression that he does," —Michael Mandelbaum, who studies American foreign policy, on Trump's remarks about NATO.
"I'm more interested in who these 750,000 people were that purchased a VCR last year. I would have given them mine for free," —an Atlantic reader, on the death of the VCR.