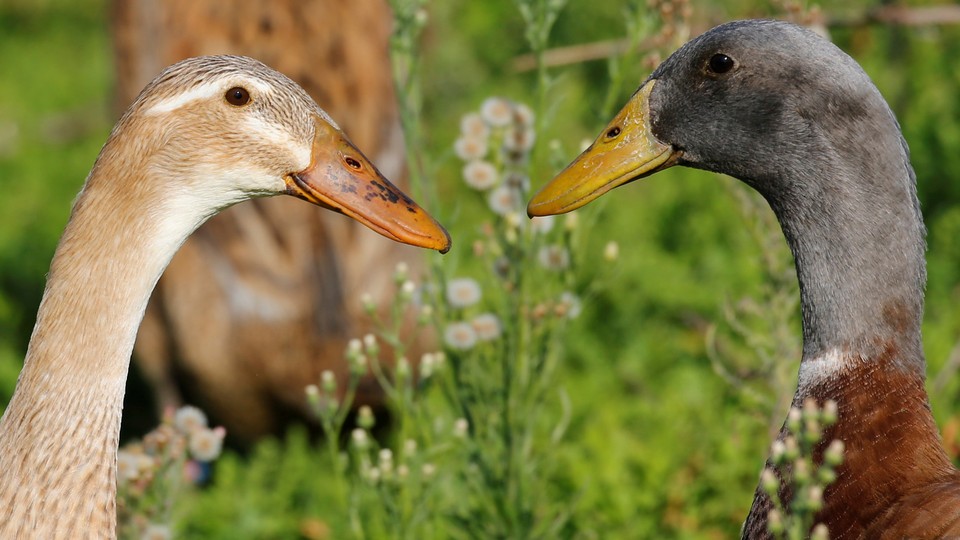 Editor's Note:
This article previously appeared in a different format as part of The Atlantic's Notes section, retired in 2021.
"We think we're starting to understand better what it is to be a bird," —Alex Kacelnik, who studies animal behavior at the University of Oxford.
"I wanted this to be something people could stand in front of and just be like, 'Holy shit, nature is so awesome,'" —Greg Dunn, co-creator of a new Philadelphia art installation that depicts a slice through the brain.
"How do you become literate when there are no available resources," —Susan Neiman, a childhood and literacy-education researcher at New York University.
(Previous quotes from our sources here)