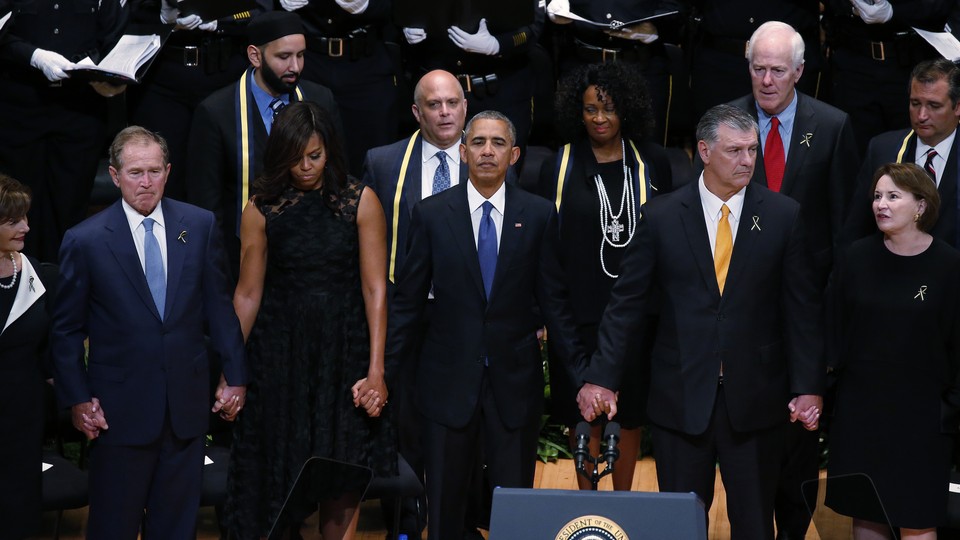 Editor's Note:
This article previously appeared in a different format as part of The Atlantic's Notes section, retired in 2021.
"Almost all of the places you are seeing problems between the police the community are very segregated. You are not seeing these problems as often in more integrated places," —Myron Orfield, the director of the Institute on Metropolitan Opportunity at the University of Minneapolis.
"Equality isn't just an ideal. It is a pragmatic economic advantage," —George Lakey, a former professor and author.
"It's an unusual circumstance where everyone's winning, including the health service. I've never encountered that in my career," —Nazneen Rahman, a professor and cancer researcher, on a new genetic test for ovarian cancer.
(Previous quotes from our sources here)