Why Zimbabwe Is Selling Its Wildlife
The country's wildlife agency, faced with a drought and financial troubles, has asked Zimbabweans with land to take its animals.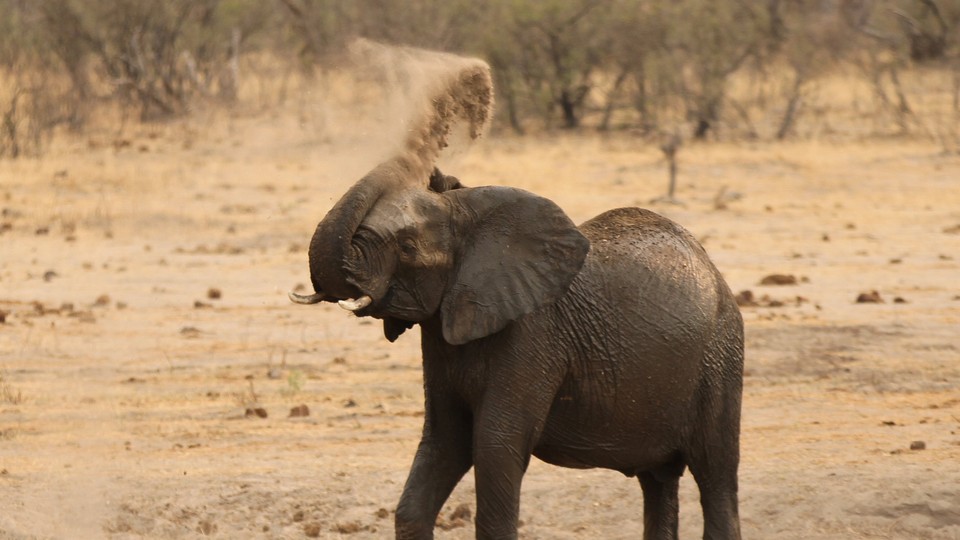 A drought and financial pressures have forced Zimbabwe to sell off some of its wild animals in an attempt to save them.
The country's Parks and Wildlife Management Authority said Tuesday that Zimbabwe residents with enough land and "the capacity to acquire and manage wildlife," should contact the agency about buying the animals. The country's parks are well-known for keeping lions, leopards, rhinos, and elephants. Reuters reported:
Selling the animals would give some of them a new home and ease financial pressure on the parks authority, which says it receives little government funding and struggles to get by on what it earns through hunting and tourism.

"In light of the drought ... Parks and Wildlife Management Authority intends to destock its parks estates through selling some of the wildlife," the authority said in a statement.

It asked interested Zimbabweans to get in touch and did not mention foreign buyers. Parks authority spokeswoman Caroline Washaya-Moyo would not say whether the animals could be exported or how many it wanted to sell.
The country's drought has strained the resources of national parks and average people alike. Zimbabwe's president, Robert Mugabe, has declared a state of disaster in the country's rural parts, and more than a quarter of the country's people are living with food shortages. The drought has killed at least 16,500 cattle, exhausted crops, and dried reservoirs.
While the Parks and Wildlife Management Authority didn't say how many animals, what type, or at what price it planned to sell them for, it has drawn criticism in the past for similar acts. The country has about 80,000 elephants, and in July 2015 it sold 100 to China for about $38,000 each. In January, the wildlife agency announced its plan to sell China even more elephants.
Last year, a U.S. dentist was accused of luring away the well-known and much-loved male lion named Cecil from its home in Zimbabwe's Hwange National Park. He shot the lion for a trophy, triggering international backlash. Reuters cited a local report that said applications for hunting permits for lions have decreased since then, a trend that could contributed to financial losses for Zimbabwe's national park system.