The End of the U.S. Arms Embargo on Vietnam
President Obama, who is on a visit to Hanoi, said the decades-old prohibition on the sales of weapons to a onetime enemy would be lifted.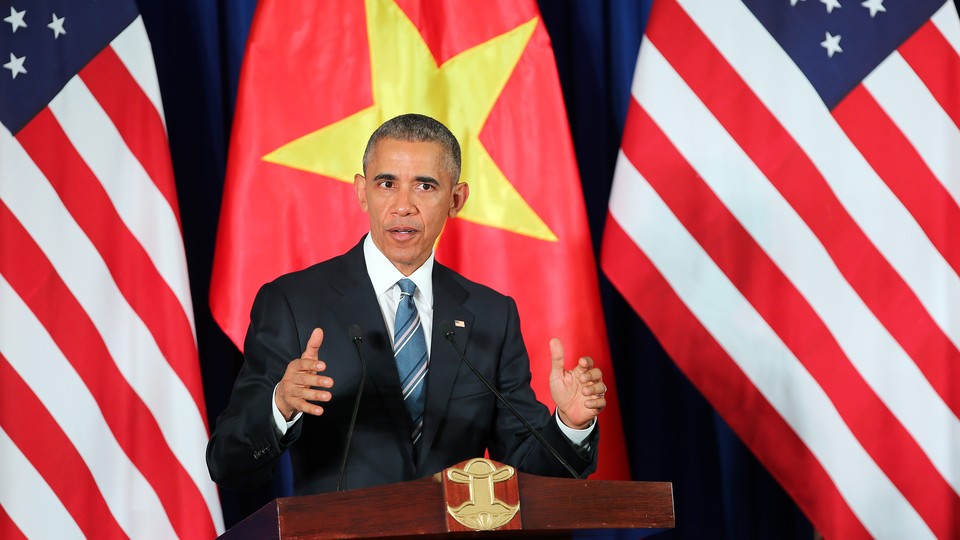 President Obama said Monday the decades-old U.S. embargo on the sales of arms to Vietnam would be lifted.
His exact words at a news conference in Hanoi:
The United States is fully lifting the ban on the sale of military equipment to Vietnam that has been in place for some 50 years.
Obama is visiting Vietnam and Japan as part of a trip through Asia. Hanoi has long wanted the U.S. arms embargo to be lifted as Vietnam seeks to defend itself from China's regional ambitions—but the U.S. president insisted the decision wasn't aimed at a third country.
"The decision to lift the ban was not based on China or any other considerations," he said. "It was based on our desire to complete what has been a lengthy process of moving toward normalization of relations with Vietnam."
The U.S. restored diplomatic ties with Vietnam in 1995, two decades after the end of the Vietnam War.* The weapons embargo was one of the few sanctions on Vietnam that were still in place as the U.S. has become one of the largest trading partners of a country that is still, at least in name, communist.
---