Venezuela Without Coca-Cola
Sugarcane shortfalls have forced the company to cease Coca-Cola production in the South American country.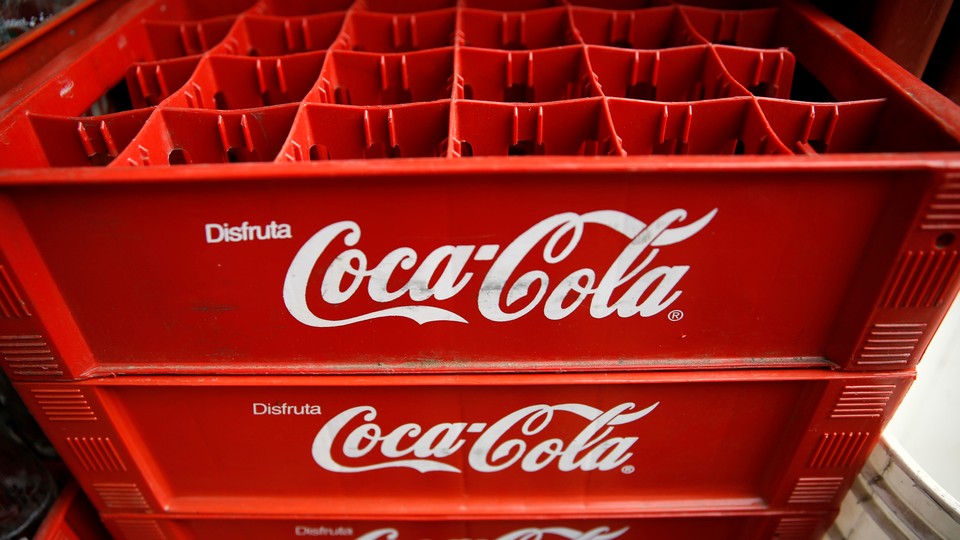 Low oil prices aren't the only thing hurting the Venezuelan economy these days. A sugarcane shortfall there has forced Coca-Cola to stop producing its pop in the country.
Although the company will still produce its sugarless drinks like the regional version of Diet Coke (Coca-Cola Light), there's not enough sugarcane in the country for Coca-Cola to produce other drinks. Rising costs have, in part, stifled production. The BBC explains:
Sugarcane production has been falling due to price controls and rising production costs, as well as problems in obtaining fertiliser.

As a result, many smaller farmers have turned to other crops that are not price controlled and thus generate higher income.

Venezuela is expected to produce 430,000 tonnes of sugarcane in 2016/17, down from 450,000 tonnes for the previous 12 months, and import 850,000 tonnes of raw and refined sugar, according to USDA figures.
Venezuela's economic dependence on oil has led to a crisis in recent years with global prices falling. The BBC reports the country's economy shrunk 5.8 percent last year and is expected to contract an additional 8 percent this year.