An American Service Member Is Killed in Iraq
Defense Secretary Ash Carter said the person was slain in fighting near Irbil.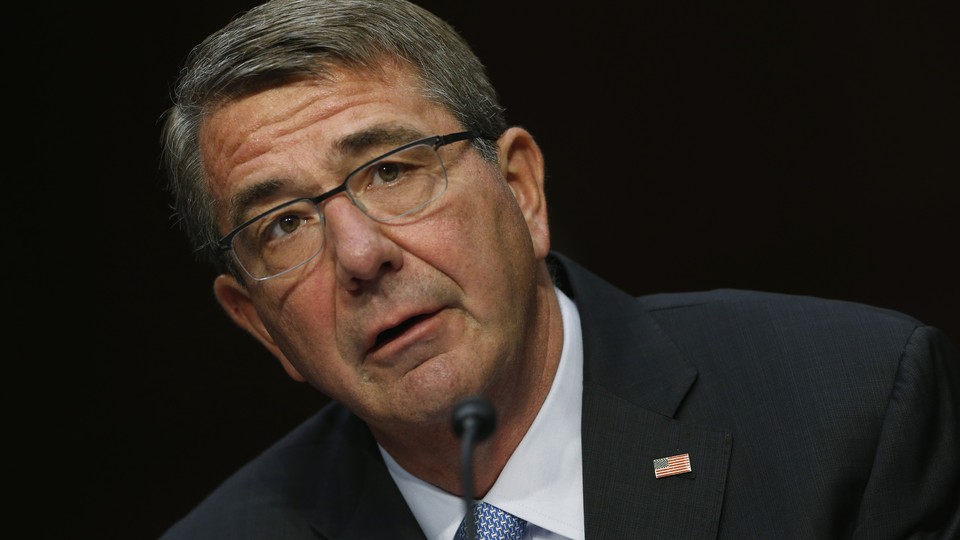 Updated on May 3 at 11:05 a.m. ET
A U.S. service member has been killed near Irbil, Iraq, Defense Secretary Ash Carter confirmed on Tuesday. News organizations identified the man as a Navy SEAL.
"It is a combat death, of course," Carter said in Stuttgart, Germany, where he is for a NATO meeting. "And a very sad loss."
Separately, Operation Inherent Resolve, the U.S.-led mission in Iraq, issued a statement:
Navy Times and Reuters both reported the service member was a Navy SEAL. CBS reported the slain service member was an adviser to Kurdish Peshmerga fighters, and was behind the front lines in accordance with standard practice.  "He was working with a Peshmerga unit 2-3 miles behind the front line during a battle with ISIS when some of the militants managed to get far enough into Kurdish territory to kill the American with a gunshot," CBS reported.
After withdrawing all troops from Iraq in 2011, the U.S. has slowly introduced small numbers of special forces and other troops in an advisory capacity. Last October, Carter announced that the U.S. will begin "direct action" against ISIS in Iraq and Syria. He said the action would focus on Raqqa, ISIS's de facto capital, Ramadi, and raids. Then in December, Carter announced special forces would be headed to Iraq to assist Iraqi and Kurdish troops fighting the Islamic State. On April 18, Carter announced more than 200 American troops, along with Apache helicopters, will help Iraqi forces in their campaign against ISIS in Mosul. ISIS has steadily lost ground in Iraq to the U.S. and its allies.
This is a developing story and we'll update it as we learn more.