Why Is Turkey Temporarily Lifting Immunity for Lawmakers?
Critics say the new measure will allow the targeting of Kurdish and other opponents of the government in parliament.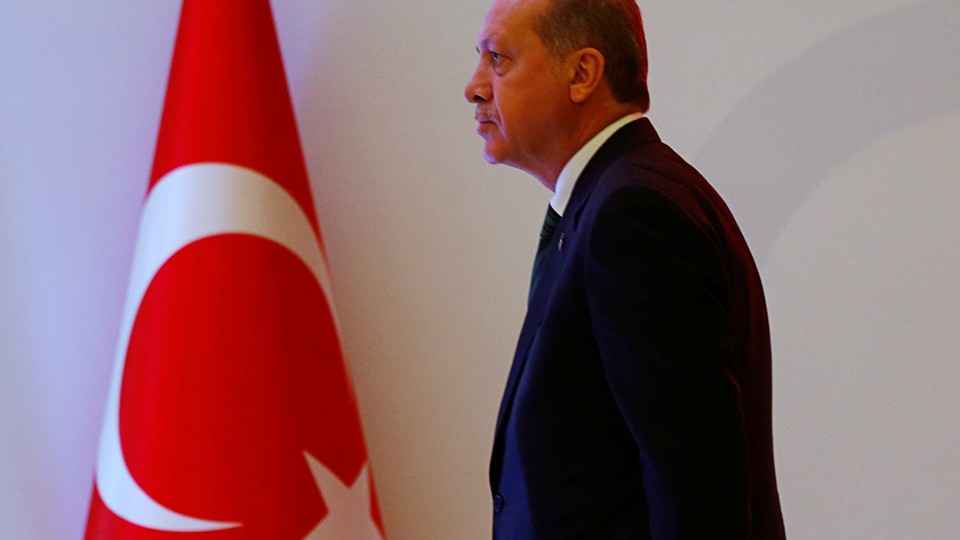 Turkey's parliament on Friday passed a bill that would temporarily strip lawmakers of their immunity from prosecution—a move critics say targets Kurdish lawmakers and other critics of the government.
President Recep Tayyip Erdogan told supporters the measure would get rid of "guilty lawmakers" in parliament. It could also allow Erdogan and his ruling Justice and Development Party (AKP) to go after political opponents and expel lawmakers from the pro-Kurdish Peoples' Democratic Party (HDP), as well as other political opponents.
According to The Wall Street Journal, this temporary change to the country's constitution would speed up prosecution of opposition parties.
Turkish law grants members of parliament full immunity from prosecution. The bill temporarily amends the constitution to strip immunity from 138 lawmakers to allow a speedy prosecution.

These lawmakers, which include 27 AKP party members and dozens of members from the secular Republican People's Party, are being investigated in over 650 cases.

Turkish law allows lawmakers' immunity to be rescinded via a regular parliamentary debate and vote on each alleged crime. Friday's measure bypasses such a lengthy procedure, which given the volume of allegations could have taken years. In 1994, parliamentarians enacted this procedure against four deputies of a now-defunct pro-Kurdish party on charges of separatist activities in connection with the PKK.
Kurdish lawmakers say the charges are trumped-up, and this new law would allow Erdogan to push them out of parliament and tighten his grip on power. HDP leaders called the move undemocratic and said they would challenge it in Turkey's top court.