The Attacks Against Transgender Activists in Pakistan
Five have been injured in recent attacks in a northern Pakistan province.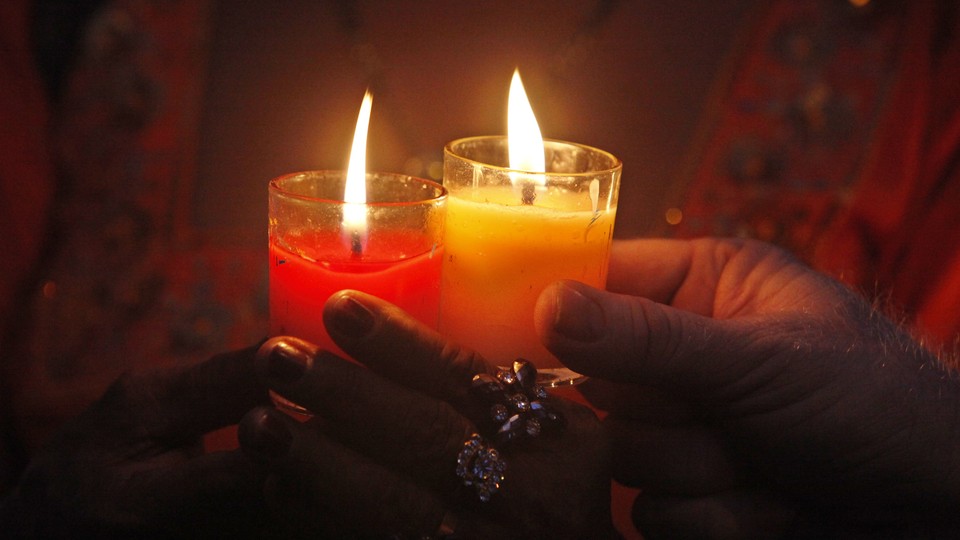 A Pakistani transgender activist has died of her injuries three days after she was shot seven times.
Alisha, a 23-year-old who went by one name and was a leading voice for transgender rights in the conservative Khyber Pakhtunkhwa province, died Wednesday. While details of Sunday's shooting are still unclear, initial reports say she was shot by a member of a group known for making threats against transgender people. Alisha is one of five activists with Trans Action, an advocacy group for transgender rights, who have been attacked there in recent months.
Alisha's friends told the Los Angeles Times she was mocked when she arrived at a hospital for treatment:
Staff dithered over whether to place her in the ward for male patients or female patients.

A friend and fellow activist, Farzana Jan, said men at the hospital taunted them outside the emergency room.

"Are your [breasts] real or fake?" some said. One asked if Alisha's blood was HIV-positive; another asked for Farzana's phone number and invited her to dance at a party.
Members of Trans Action told the Los Angeles Times that 45 transgender people have been killed in the province in the last two years. Transgender people in Pakistan continue to face discrimination, sometimes being denied education or health care, despite a guarantee for equal rights by the country's Supreme Court. Same-sex marriage is illegal in Pakistan.