Car Manufacturers and Ride-Sharing Apps Become Friends
Toyota has announced it will partner with Uber, and Volkswagen has invested in the Israel-based company Gett.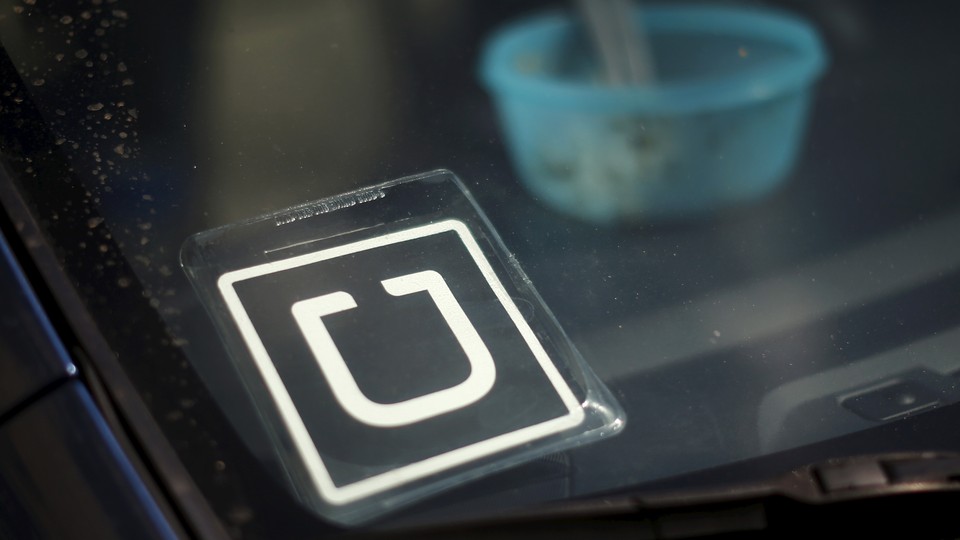 Two automakers announced Tuesday they would partner and invest in ride-hailing companies––Volkswagen with Gett, an Israeli startup, and Toyota with U.S.-based Uber.
Volkswagen's deal includes a $300 million investment in Gett, which operates in 60 cities worldwide. Toyota's partnership with Uber creates a new leasing option for Toyota cars for people who want to drive for the company. Toyota said in a statement it will give Uber access to its fleets of Lexus and Toyota vehicles:
As part of today's partnership, the companies will create new leasing options in which car purchasers can lease their vehicles from Toyota Financial Services and cover their payments through earnings generated as Uber drivers. The leasing period will be flexible and based on driver needs.
Partnerships with automakers and ride-hailing companies are becoming more common. In January, General Motors invested $500 million in Lyft, the second-largest ride-hailing company. That deal leases cars to the company's drivers in Chicago.