The Queen's Speech
Elizabeth II announced some of the biggest prison reforms in the U.K.'s history.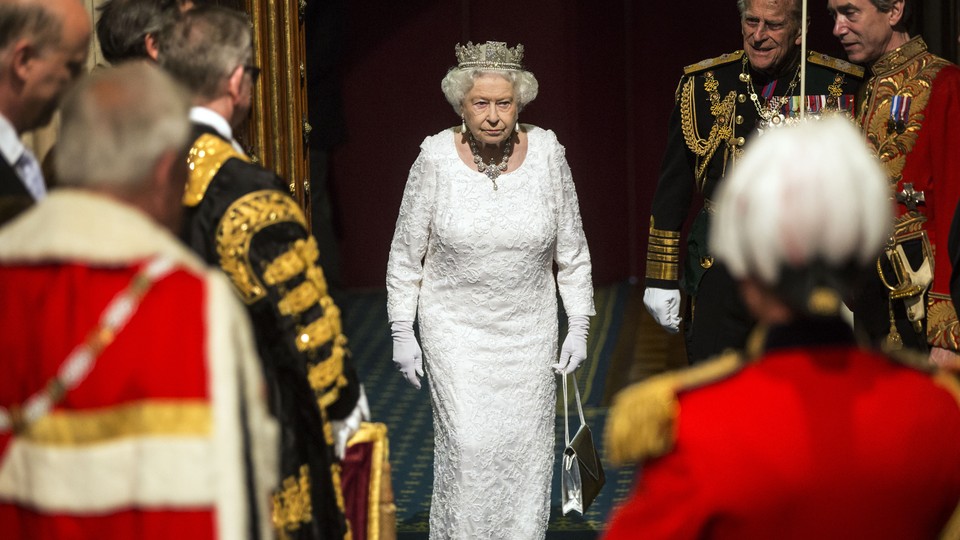 With the backdrop of all the pomp and circumstance one would expect from a royal address, including a parade of horses and the Diamond Jubilee stagecoach, Queen Elizabeth II announced the British government's intentions to seek some of the biggest prison reforms in the country's history.
The queen's speech at the State Opening of Parliament is a tradition that dates back to 1536, where the ruling monarch announces the majority government's agenda for the year ahead in parliament. Prime Minister David Cameron, the leader of the Conservative Party, is proposing 21 new bills that include a tax on sugary drinks and education initiatives. However, prison reforms, which the queen said would "increase life chances for the most disadvantaged," stood out.
The BBC highlights the initiatives:
One of Europe's biggest jails, HMP Wandsworth, is among six institutions where governors will be given new powers over budgets and setting the daily regime.

Satellite tracking tags which monitor the movements of offenders using GPS technology will be piloted in eight police areas from September, in a move which could see prisoners become weekend inmates and spend the rest of the week at home as they hold down jobs.

Prisons will also be forced to publish statistics on education, reoffending and inmates' employment on release.
Opposition leader Jeremy Corbyn of the Labour  Party said some of the proposed legislation makes the United Kingdom a "driverless car heading in the wrong direction." Even so, the BBC reports the queen's speech and the government's agenda was still overshadowed by the looming June 23 referendum, where British voters will determine whether the country stays in the European Union.