Targeting the Taliban's Leader
A U.S. drone strike may have killed Mullah Akhtar Mohammed Mansour in Pakistan on Saturday night.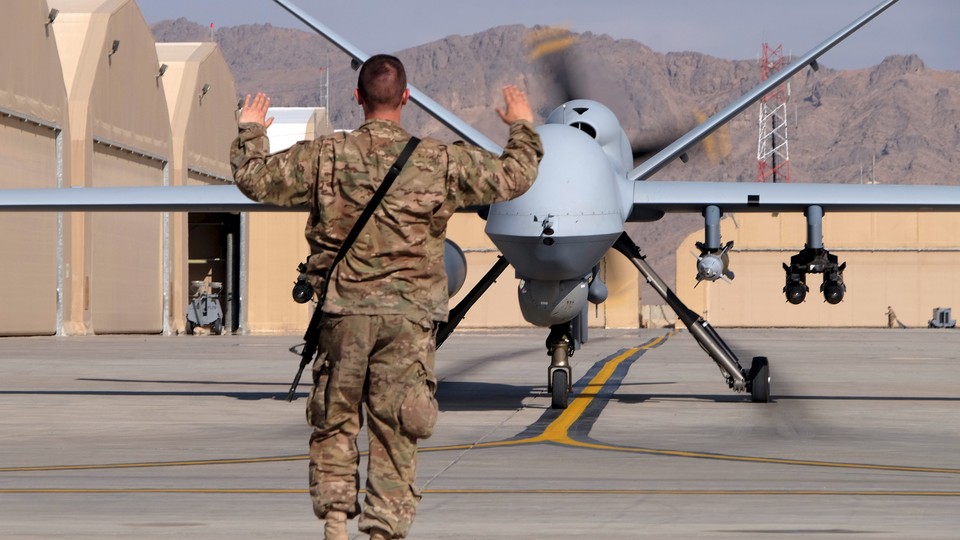 U.S. forces carried out a drone strike in Pakistan targeting Mullah Akhtar Mohammed Mansour, the leader of the Taliban, on Saturday night, U.S. officials said.
CNN reported that the U.S. believes Mansour was likely killed in the strike, although details are scarce and verification is difficult.
The New York Times has more:
A United States official, speaking on condition of anonymity to discuss the military operation, said that the strike occurred around 6 a.m. Eastern time on Saturday, and that Mullah Mansour and a second adult male fighter traveling with him in a vehicle were probably killed. Even so, officials offered caution because early assessments of the deaths of militant and terrorist leaders in American strikes have proved inaccurate in the past.

The drone strike, authorized by President Obama, took place in a remote area of Pakistan along the border with Afghanistan, southwest of the town of Ahmad Wal. The strike was carried out by several unmanned aircraft operated by United States Special Operations forces, the official said.
Mansour became the Taliban's acting leader after Mullah Mohammed Omar died in 2013. Omar's death remained secret until July 2015, at which point Mansour became the group's official leader. Mansour's tenure, however, was marked by prolonged infighting as he struggled to consolidate power over an increasingly splintered movement.