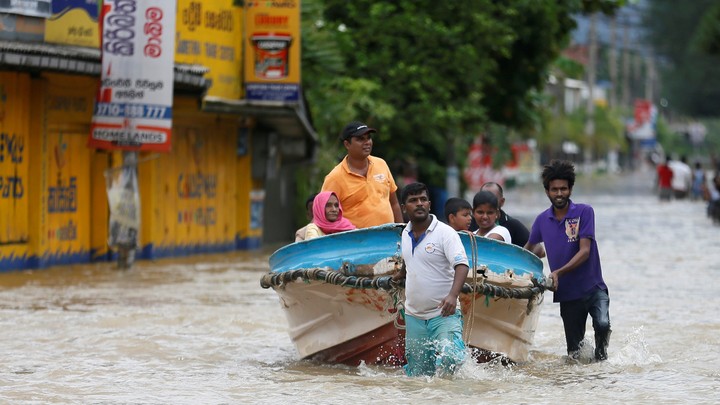 More than 200 families are missing in Sri Lanka following mudslides caused by heavy rains in the south-central part of the Indian Ocean island nation, the Sri Lanka Red Cross said.
ALERT - Search & rescue efforts are underway in search for missing from the #Aranayake #Landslide in #LKA pic.twitter.com/Z3Kdp2Y0kL

— Sri Lanka Red Cross (@SLRedCross) May 18, 2016
The Red Cross said 13 bodies had been recovered so far in three villages in Aranayake district.
Sri Lanka was among the worst-affected countries in the 2004 Indian Ocean Tsunami, with more than 30,000 confirmed deaths.
We want to hear what you think about this article. Submit a letter to the editor or write to letters@theatlantic.com.