Russia's Land Giveaway
If Russian citizens move to the mostly unpopulated Far East, the government will give them each around 2.5 acres.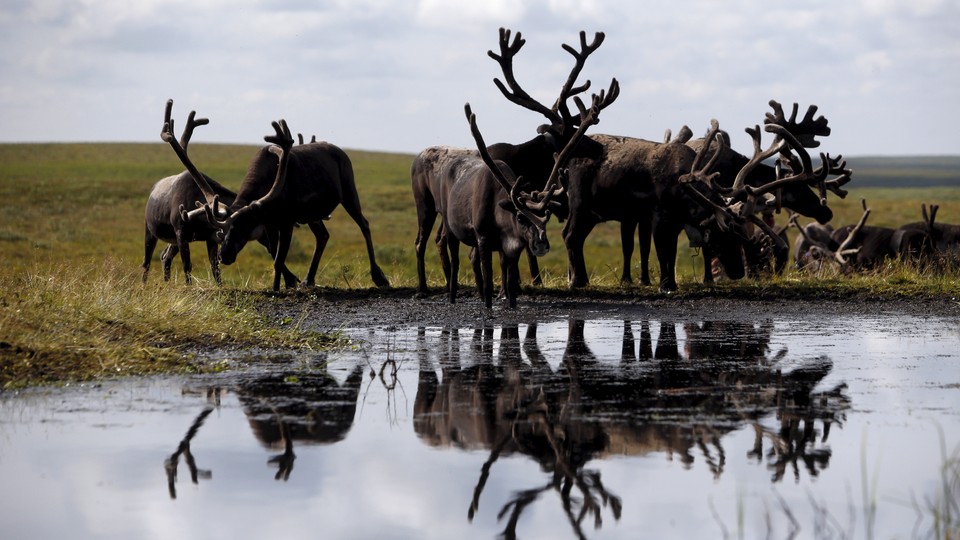 The Russian government will give a free tract of land to any citizen who moves to a mostly unpopulated region of the country.
Earlier this week, President Vladimir Putin signed a law that would give each person around 2.5 acres if they moved to the Russian Far East. That land would remain tax-free for five years, after which the owners can rent or sell the property.
At around 3.9 million square miles, the Far East region takes up nearly a third of Russia. But barely 5 percent—7.4 million—of Russia's 143 million people live in the area that stretches from Siberia to the Arctic region near Alaska, all the way down to the islands off Japan.
As The Washington Post explains:
The move is part of Moscow's desire to leverage the unexploited potential of a region that remains a kind of "Wild West" — a realm rich in natural resources but whose residents hail from scattered indigenous tribes, the descendants of political exiles and other forgotten schemes of the Soviet Union.
This plan, Russian officials say, could increase the Russian population there to 36 million people. It could also stem a Chinese influx to the region.
The Chinese, ABC News reports, could become the dominant ethnic group in the area in the next couple decades. One Russian official even said last July that in the previous 18 months, 1.5 million Chinese people had crossed the border into the Russian Far East illegally. Around 70 million people live in the northeast part of China, across the Russian border.