More Prison Time for Argentina's Last Dictator
Reynaldo Bignone is already serving a life sentence for crimes against humanity.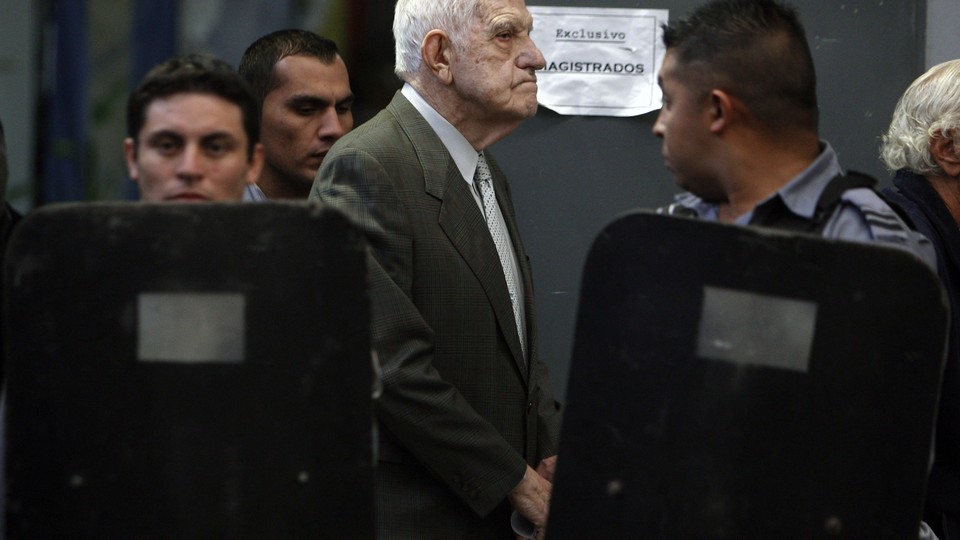 The last military dictator of Argentina was sentenced to 20 years in prison on Friday for his involvement in a covert campaign that hunted down his political opponents.
Reynaldo Bignone, who served as the country's president from 1982 to 1983, was implicated for his involvement in Operation Condor, a covert program between six South American dictators and their secret police. As the Associated Press reports:
The trial, which began in 2013, involves 16 other former military officials and 105 victims from at least four countries. A key piece of evidence is a declassified FBI agent's cable, sent in 1976, that described in detail the conspiracy to share intelligence and eliminate leftists across South America.

Operation Condor was launched by Chilean dictator Augusto Pinochet who enlisted other South American dictators. It grew to include Chile, Argentina, Bolivia, Brazil, Paraguay and Uruguay.

But the covert conspiracy went further than that: the U.S. government later determined that Chilean agents involved in Condor killed the country's former ambassador Orlando Letelier and his U.S. aide Ronni Moffitt in Washington, D.C., in September 1976, and tracked other exiles across Europe in efforts to eliminate them.
Bignone, who is 88 years old, is already serving a life sentence for other human-rights violations he committed after the 1976 coup while he was a general, including his involvement in the torture and killing of 56 people.