Why 'John Doe' Released the Panama Papers
The apparent whistleblower behind the leaks that targeted offshore accounts spoke out on Friday.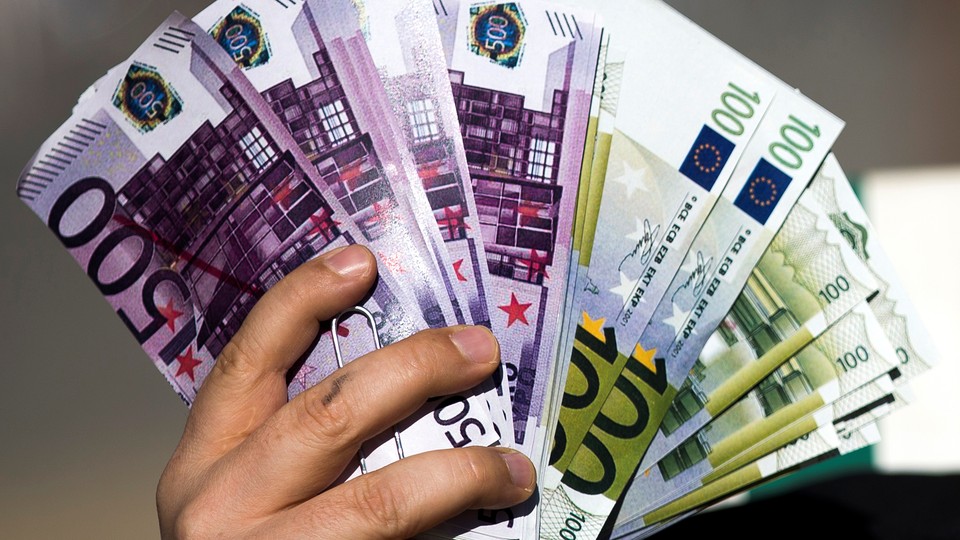 A person purportedly behind the Panama Papers leaks on Friday lambasted economic systems that have allowed offshore shell accounts to prosper for so long.
Known only as John Doe, the person explained in a lengthy statement to the International Consortium of Investigative Journalists, the group of news outlets that reported out the Panama Papers last month, and Süddeutsche Zeitun, the German newspaper, why Mossack Fonseca, the Panamanian law firm that has set up accounts for the world's rich, was targeted:
"I decided to expose Mossack Fonseca because I thought its founders, employees and clients should have to answer for their roles in these crimes, only some of which have come to light thus far. It will take years, possibly decades, for the full extent of the firm's sordid acts to become known."
The person also called on the United States, the European Union, and the United Kingdom to enact new laws that go after corporate shells and protect whistleblowers. (S)he writes:
"In the European Union, every member state's corporate register should be freely accessible, with detailed data plainly available on ultimate beneficial owners. The United Kingdom can be proud of its domestic initiatives thus far, but it still has a vital role to play by ending financial secrecy on its various island territories, which are unquestionably the cornerstone of institutional corruption worldwide. And the United States can clearly no longer trust its fifty states to make sound decisions about their own corporate data. It is long past time for Congress to step in and force transparency by setting standards for disclosure and public access."
(S)he also criticized news organizations that didn't show an interest in the papers. The person adds, "Even Wikileaks didn't answer its tip line repeatedly"—significant considering Wikileaks previously claimed the leaks were funded by the U.S. government.
On Monday, ICIJ says it will make much of its information available through a public database. Quartz writes:
In most cases it will not be the actual documents, but rather the names of shell companies and beneficial owners that can be gleaned from the files.
More details from the documents are due next Monday.