The Battle Between Reporters and Tax Officials in Finland
The national broadcaster is fighting a request from the country's tax agency for access to information related to the Panama Papers leak.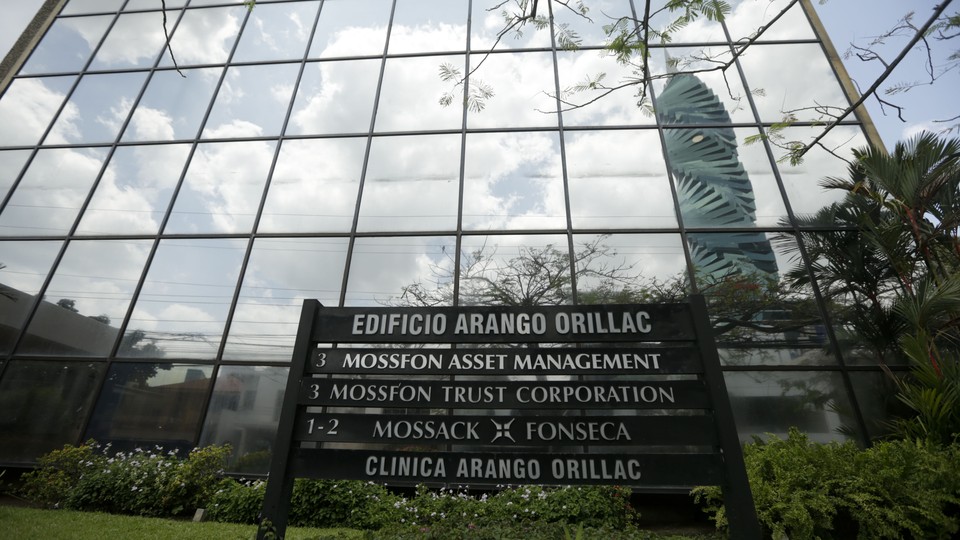 Finland's tax authorities have demanded a national broadcaster hand over information related to the Panama Paper leaks or be subject to search warrants for its newsroom and its journalists' homes, the broadcaster, Yle, said.
Yle said the Finnish Tax Administration set an April 29 deadline to receive information, but the broadcaster has refused to share anything, citing journalist ethics and the need to protect source confidentiality. Yle, which is mostly state owned, will appeal to the nation's judiciary, its lawyer said Monday.
Yle journalists were among the 400 reporters in 80 countries who spent a year combing through the 11 million documents first obtained by Süddeutsche Zeitung and shared with the International Consortium of Investigative Journalists. In an op-ed last week, Marit af Björkesten, the director of Yle's Swedish division, and Ville Vilén, Yle's creative director, explained why Yle would fight the tax agency's request:
If out of a network of 400 journalists participating in the project, Finnish journalists alone were to hand over any information to a third party, Yle's access to the material would presumably be immediately be revoked. We could no doubt live with this.

What would be more serious is that Yle's actions would jeopardise the chances of Finnish journalists participating in international investigative networks. Who would involve a journalist from a country where there is a risk that officials can demand – and receive – confidential information? How reliable would others consider an organisation that officials could barge into to confiscate files? Could Finns themselves ever rely on journalists to protect their sources?
The Panama Papers leak revealed last month the secret offshore companies of dozens of wealthy individuals in more than 50 countries. In Finland, hundreds of people, ranging from entrepreneurs and athletes to convicted felons, were named in the documents, pulled from Mossack Fonseca, a law firm in Panama. The financial activities are not necessarily illegal, but offshore companies can be exploited to allow their owners to conceal their assets from their native government's tax authorities.
When the first news reports on the leak emerged, Finland's finance minister, Alexander Stubb, said, "Now it is up to the police and other authorities to evaluate whether illegalities have taken place involving Finns." Last week, Stubb said "there's nothing" his office could do about the tug-of-war over the information, calling it "an issue between Yle and the tax authorities."