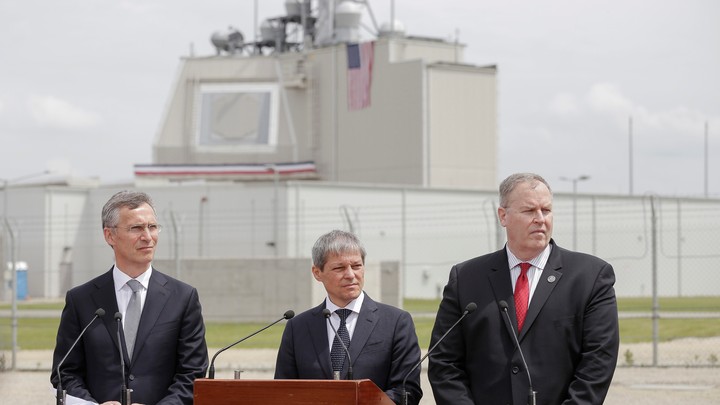 An $800 million U.S. missile-defense site became operational Thursday in Romania despite Moscow's assertions that it was a "threat to the Russian Federation."
Key #missile #defence site declared operational https://t.co/Qp918A9wLZ #Deveselu pic.twitter.com/ZiDflVjKOe

— NATO (@NATO) May 12, 2016
Jens Stoltenberg, NATO's secretary general, said the activation of the site "represents a significant increase in the capability to defend European Allies against the proliferation of ballistic missiles from outside the Euro-Atlantic area." He insisted that NATO's ballistic defense was not directed at Russia. Indeed, the U.S. maintains the system is aimed at threats from Iran and North Korea. Moscow, however, was unconvinced.
"We have been saying right from when this story started that our experts are convinced that the deployment of the ABM system poses a certain threat to the Russian Federation," Dmitry Peskov, the presidential spokesman, said.
He added: "Measures are being taken to ensure the necessary level of security for Russia."
We want to hear what you think about this article. Submit a letter to the editor or write to letters@theatlantic.com.