Four Deaths in Four Days on Mount Everest
About 30 other climbers have become ill with altitude sickness, or are suffering from frostbite.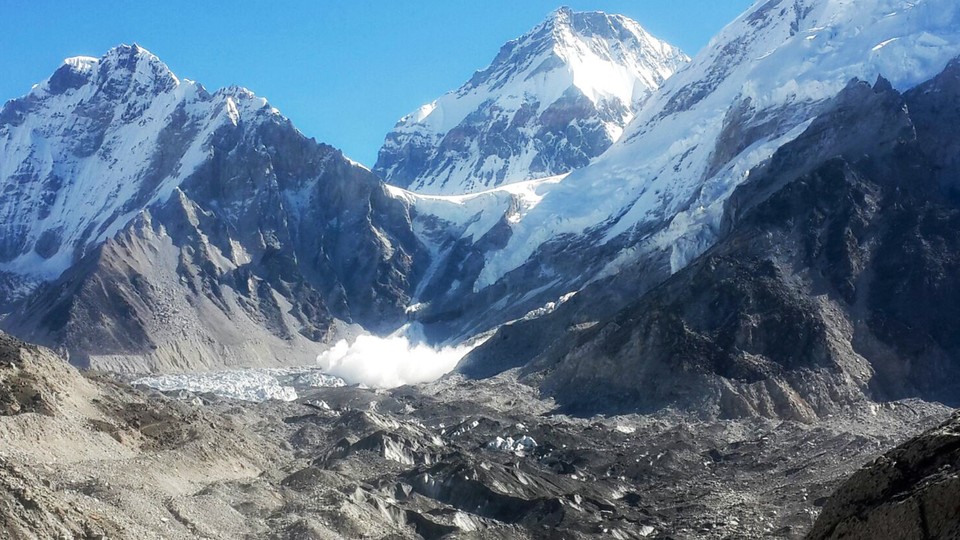 Four people have died on Mount Everest in the past four days, including an Indian man who died overnight Sunday after he fell ill with altitude sickness.
The first person to die was a climbing guide named Phurba Sherpa, on Thursday, who fell as he tried to secure a climbing route for others to follow near the summit. Then a Dutch man died Friday, possibly from a heart attack, after he'd reached Everest's 29,000-foot peak. On Saturday, an Australian professor, who said she planned to summit the mountain to prove to the world that vegans weren't handicapped by their diet, died of altitude sickness. And Sunday, Subash Paul died descending from the peak after his team became lost in a storm. Two others from that team are still missing, and their chances of being found alive are slim.
As teams journey up and down from the summit, they pass through an area called the "death zone," named so because of the scant oxygen. Altitude sickness is deadly, and occurs when a person can't get enough oxygen into their bloodstream. This season about 30 climbers have become ill with altitude sickness, or suffer from frostbite.
After two deadly curtailed climbing seasons, Everest has become packed with climbers from all over the world. Reuters reported that:
Queues have formed on the final stretch to the summit, which is often secured by a single rope line, leading veterans to complain that slow and inexperienced climbers were holding up others and putting them at undue risk.

"Many climbers without any experience crowd Everest every year, and companies often use poor quality equipment ... offering cheap packages to clients who are exposed to security risks," Nepal Mountaineering Association Chief Ang Tshering Sherpa said.
Some 400 climbers have reached the summit since early May, clambering to climb to the top in the short season when weather is favorable enough to summit the peak. These are the first confirmed deaths this year, and the downhill portion after reaching the peak is when most climbers die.
This was the first year since 2014 a climber has reached the top of Everest. That year, an avalanche near the Khumbu Icefall killed 16 sherpa guides and closed the season. In 2015, another avalanche triggered by Nepal's massive earthquake killed at least 18 people and ended any possibility of an ascent.