Migrant Crisis: More Deaths
The EU rescue mission says at least 20 people are dead after their boat capsized in the Mediterranean.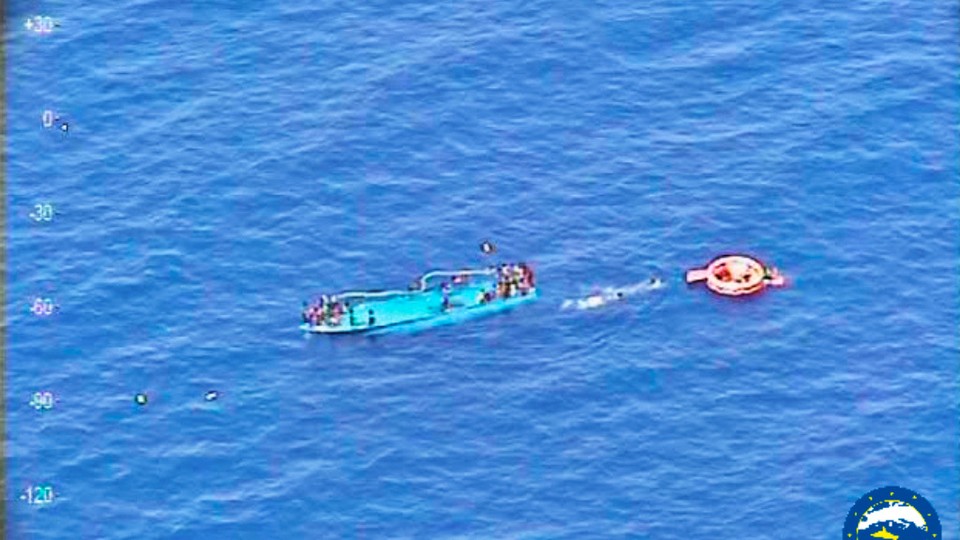 At least 20 people are dead as a boat carrying migrants and refugees from North Africa to Europe capsized in the Mediterranean, the EU rescue mission said Thursday, according to multiple news reports.
The mission also said 77 people had been rescued.
The migrants and refugees were trying to make their way from Libya to Italy, which has replaced Greece as their favored entry point to Europe. A deal between the European Union and Turkey has made it more difficult for migrants and refugees to sail across the Aegean Sea to Greece.
The International Organization for Migration, which tracks migrant movement, said on Tuesday that 191,134 migrants and refugees entered Europe by sea in 2016 through May 21. The number of deaths in that period stands at 1,370, 24 percent lower than the same period last year.
On Wednesday, another boat collapsed, leading to more than 500 people being rescued by the Italian navy.