How Did Thieves in Japan Steal $13 Million From Convenience-Store ATMs?
Investigators in Japan believe an international organization stole the millions in a coordinated attack that lasted about two hours.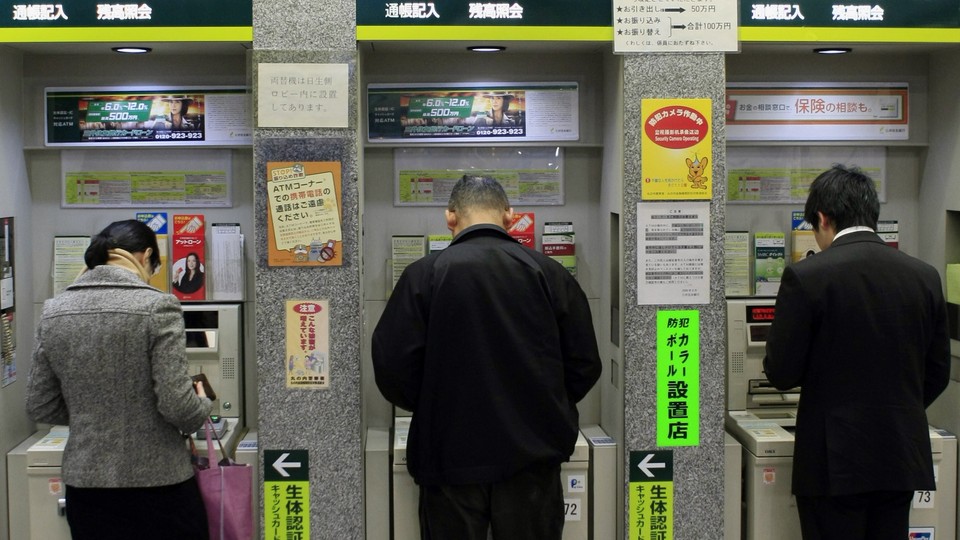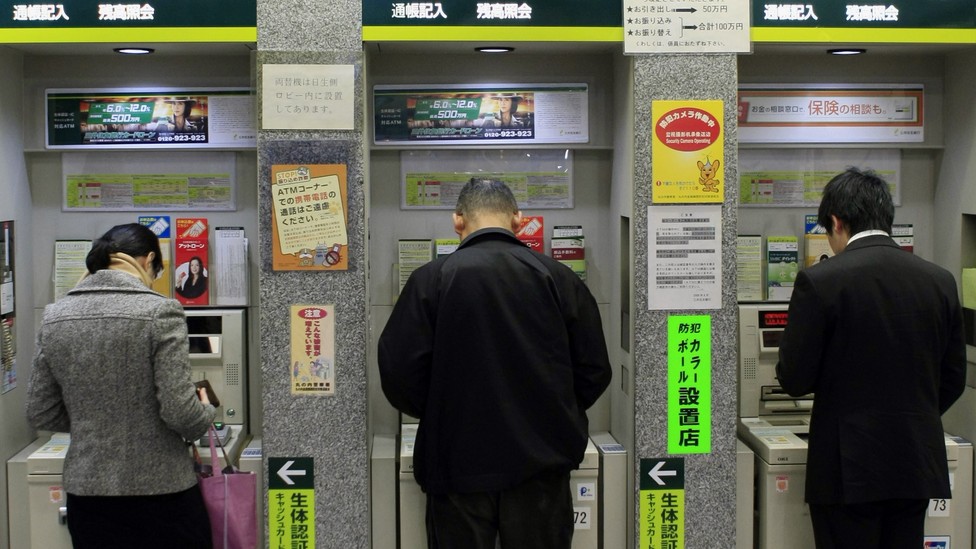 Thieves in Japan stole $12.7 million by withdrawing money from convenience-store ATMs in one coordinated attack that took about two hours.
Investigators revealed the theft Sunday, though it happened on May 15. Authorities suspect more than 100 people were involved, and that the criminals used counterfeit credit cards stolen or leaked from a bank in South Africa. Police said the thieves were part of a large-scale international crime organization, and that they exploited Japan's 100,000-yen withdrawal limit ( about $900) to take out millions from 7-Eleven convenience-store ATMs in Tokyo and 16 other prefectures across the country.
The Japan Times reported:
In each of the approximately 14,000 transactions, the maximum amount of ¥100,000 was withdrawn from Seven Bank ATMs using the fake credit cards, according to the sources.

ATM transaction data suggests that information from 1,600 credit cards issued by a South African bank was used, the sources said.
Authorities are looking through security camera footage to try and identify the people who withdrew the money. Investigators will also work with South African authorities through Interpol, The Japan Times reported.
This is the second massive heist this year. In February, hackers stole $81 million from the Bangladesh's central bank. In that case, authorities believe a sophisticated hacking group corrupted the messaging system used by banks across the world to approve money transfers. The thieves then rerouted Bangladesh's money, which was being held in the Federal Reserve Bank of New York, to accounts the hackers had set up in the Philippines. From there it passed into the country's local casinos, where privacy laws make it almost impossible to track.