India's Hottest Day Ever
The northwestern town of Phalodi reached 123.8 degrees Thursday, a historical record high that comes amid a countrywide heat wave.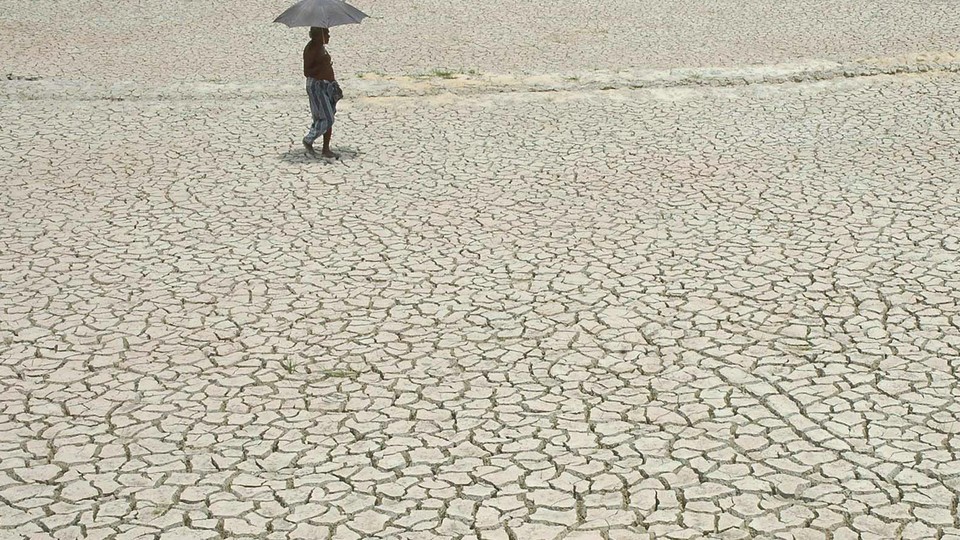 A desert town in the northwest of India on Thursday recorded the country's hottest day on record, a broiling 51 degrees Celsius, or 123.8 degrees Fahrenheit.
It was the second day in a row the town of Phalodi, in the state of Rajasthan, surpassed 122 degrees.  At least eight other cities and towns topped 110 degrees in the country, and across India the heat wave has killed hundreds this year. Thursday's nearly 124-degree day in Phalodi broke a previous record set in 1956. Laxman Singh Rathore, the director general of the India Meteorological Department, was quoted by The Times of India as saying:
"The main reason is the excessive use of energy and emission of carbon dioxide. Factors like urbanization and industrialization too have added to the global warming phenomenon. I think similar trend would be maintained in Rajasthan in coming days."
The north of India regularly reaches the high 100s. But this year's heat wave has pushed towns and cities into excessive temperatures. It has prompted the Indian weather office to issue warnings to the public, and as The Times of India reported, the streets of entire towns have emptied as people take refuge in their homes.
In the past four years, The Wall Street Journal reported, 4,204 people have died in India because of the high summer temperatures; half of them last year.