The Raid on Google's Headquarters in Paris
French officials say the tech giant owes $1.7 billion in back taxes.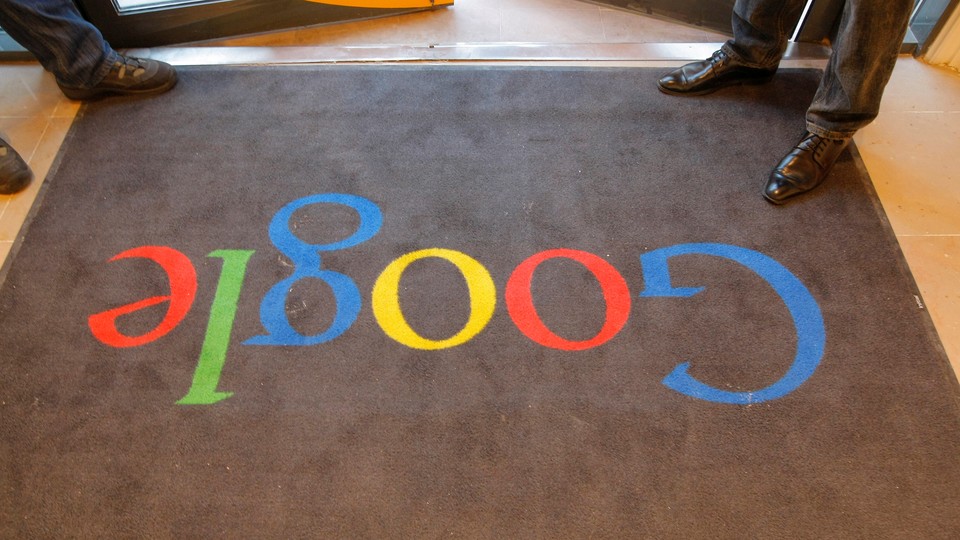 Investigators in France raided Google's Paris headquarters early Tuesday morning as part of a tax-evasion inquiry, several news agencies have reported.
The French newspaper Le Parisien, which first reported the raid, said more than 100 officials had gathered at Google's office by 5 a.m. The raid may be connected to an announcement in February that Google owed French authorities more than $1.7 billion in back taxes.
Britain had also accused Google of avoiding taxes, but they reached an agreement under which the company would pay a portion of what was owed. But as Reuters reported at the time, France was not up for cutting a similar deal:
Earlier this month, Finance Minister Michel Sapin ruled out striking a deal with the U.S. search engine company as the British government recently did, saying the sums at stake in France were "far greater" than those in Britain.

Google reached a 130 million pound ($181.18 million) settlement with British tax authorities for the period since 2005, which British lawmakers criticized on Wednesday as "disproportionately small".

France, Britain and other countries have long complained at the way Google, Yahoo! and other digital giants generate huge profits in their countries but have their tax base in countries such as Ireland, where corporate tax rates are far lower.
In April, the European Union said it planned to force large companies to disclose more information about their taxes, as well as information such as how many people they employ in each country, their profits, and income-tax due. The aim of the policy is to get rid of regulations that allow companies to operate in one state (like France) but pay the much lower tax rate of another (like Ireland).
Google has not commented on the reported raid.