France's New De-Radicalization Centers
France's prime minister said Monday the country will open a dozen centers aimed at fighting homegrown terrorism.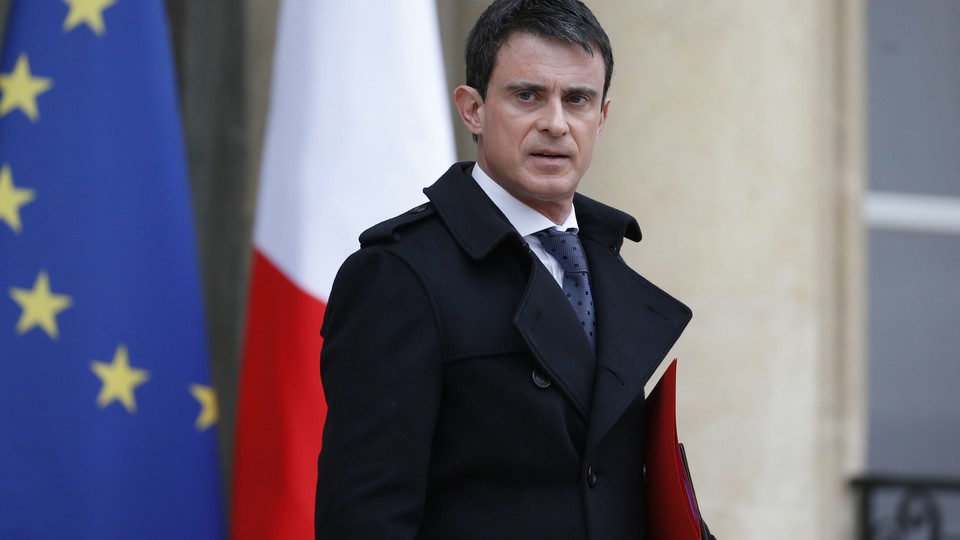 Prime Minister Manuel Valls said Monday France would open a dozen de-radicalization centers meant to identify people at risk of joining jihadi groups and prevent them from further radicalization.
Valls called the fight against jihad "undoubtedly the big challenge of our generation," as he released an 80-point plan meant to fight terrorist networks inside his country. It will cost $45.5 million and last two years. The Guardian reported the centers will:
... house young people who "could have repented and who we will test the sincerity and willingness to be reintegrated back into society for the long term", Valls said.

He said the aim of the centres would be to stem the flow of young people to Syria and Iraq and begin the process of deradicalising them.

At least half of the new centres will hold those deemed by a judge to be at risk of radicalisation but cannot be placed in detention, Valls added.

France estimates there are more than 9,000 radicalised people or would-be jihadis in its midst. About 2,000 French nationals or residents are believed to have travelled to Syria and Iraq to fight with Islamic State.
France has already experimented with ways to detect people at risk of joining jihadi groups. In 2014 it set up a phone line for the public to report terrorism suspects. That line will be extended as part of this new plan, which will also tighten security at nuclear plants and busy public transportation sites. The plan will grant more money to France's intelligence services and establish a research committee to understand why people radicalize.
Last year's attacks on Charlie Hebdo and multiple locations in Paris, which together killed more than 140 people, were carried out by French citizens who'd become radicalized. The new centers will be run by France's Inter-Ministerial Committee for the Prevention of Delinquency and Radicalization.