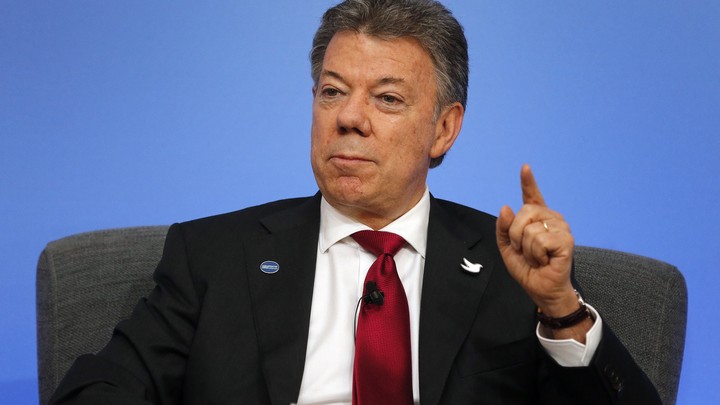 Colombian President Juan Manuel Santos said authorities seized nearly 8 tons of cocaine that were hidden on a banana plantation in Turbo, calling the haul "the greatest amount in our history."
Felicitaciones @PoliciaColombia: operativo en Turbo incautó la mayor cantidad de droga en la historia. Golpe contundente a criminales.⁠⁠⁠⁠

— Juan Manuel Santos (@JuanManSantos) May 15, 2016
The drugs belonged to Clan Usuga, the criminal gang, police said, adding three suspects were arrested in the raid, while a fourth escaped. Defense Minister Luis Carlos Villegas said more than a ton of the drugs was packed and labeled for the "export market." He added that while this is the largest cocaine haul on Colombian soil, there have been slightly larger seizures at sea.
Colombian anti-trafficking efforts are increasingly focused on gangs such as Clan Usuga, as well as Los Pelusos, and Los Puntilleros.
We want to hear what you think about this article. Submit a letter to the editor or write to letters@theatlantic.com.