China's First Transgender-Discrimination Case
An arbitration panel ruled against a transgender man who said he was fired unfairly by his former employer.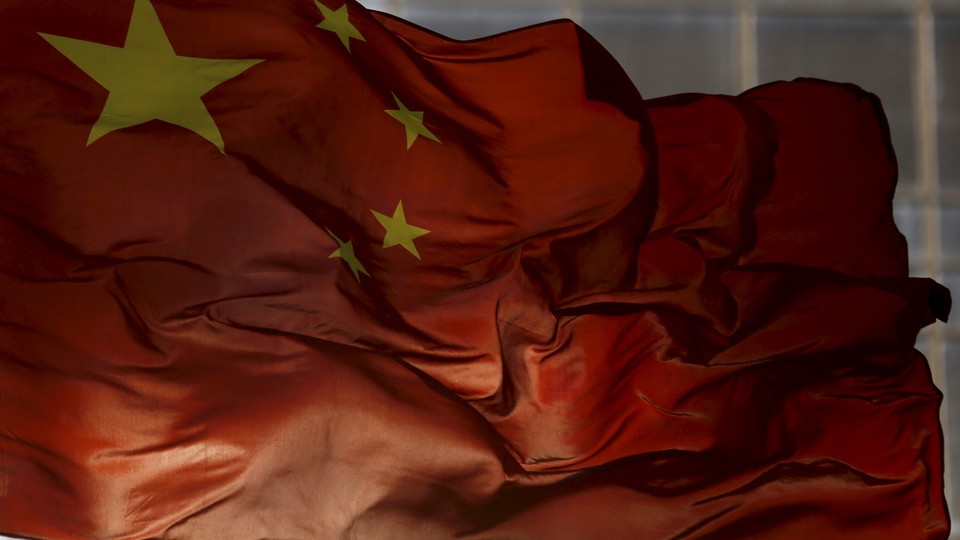 An arbitration panel in China ruled against a transgender man who said he was fired unfairly by his former employer, a decision that brings an end to the country's first transgender workplace-discrimination case.
The man used only the name "Mr. C" in order to protect his identity, and he told the Associated Press he was fired from his sales job with a health-services company just eight days after being hired in April 2015. Mr. C was born a woman, and provided an arbitration panel in the southwestern province of Guizhou with a voice recording of a discussion with his employer. In it, a sales manager told Mr. C the way he dressed would hurt the company. The panel disagreed, saying the remarks didn't represent the views of the company, because the manager didn't work in the personnel department.
Mr. C had asked the panel for a month's  pay, and an apology. The panel did award Mr. C $62––about a week's back pay––but found no wrongdoing in his dismissal. After the ruling, the Associated Press reported:
"I am not satisfied with just the paid-back wages. What I want is respect, and respect from the whole of society for minorities like us," Mr. C said in a phone interview shortly after the arbitration panel handed down its decision.

"I am very disappointed about the result," he added. "This (arbitration) process has made me realize that discrimination against sexual orientation is far worse than I had expected, and I will continue to appeal to defend my rights."
The company, Ciming Health Checkup, said it fired Mr. C because he was incompetent. The panel agreed, and as justification used a performance evaluation that said Mr. C didn't have the necessary skills for the job. The case prompted lawyers across 14 provinces to start an anti-labor-discrimination group that will provide legal help to people like Mr. C.
In a report by the Asia Catalyst foundation, a nonprofit group that has offices in New York and Beijing, an estimated 9.5 million transgender people live in China, Taiwan, and Hong Kong. The number is based on sex-reassignment surgeries in the country, and on previous studies that find .1 to 1.1 percent of the world's adult population is transgender.