Chicken as Payment in Uzbekistan
One town is paying its teachers in baby chicks because of cash shortages.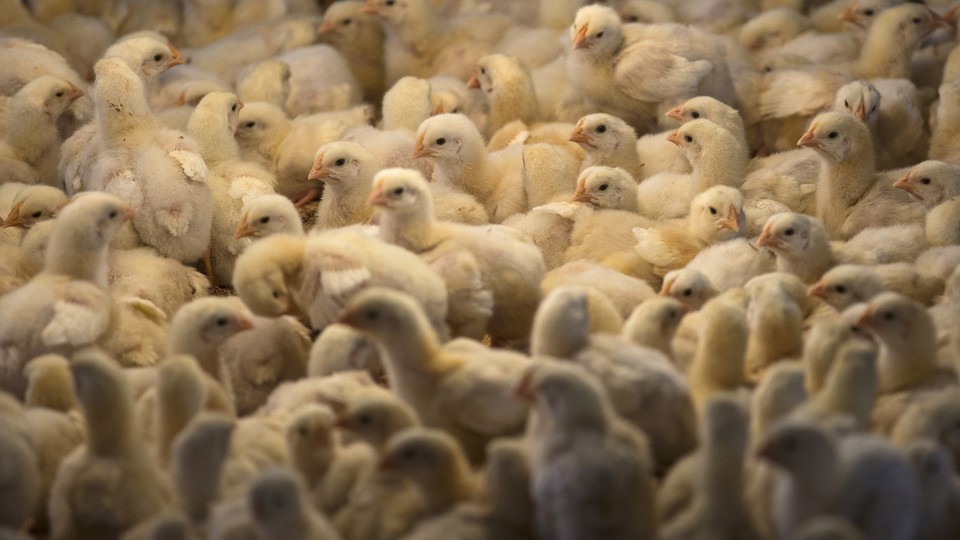 One school district in Uzbekistan is running so low on cash it's paying its teachers in freshly-hatched chicks.
Officials in Nukus, a town in the autonomous republic of Karakalpakstan, say the chicks are worth $2.50. However, according to the BBC, that's twice what chicks are worth at local markets. One teacher told Radio Ozodlik:
"Last year they paid us with potatoes, carrots and pumpkins. This year they are forcing us to take newborn chickens instead of our wages. If we need chickens, we can buy them from a market at a much cheaper rate."
Uzbekistan, the former Soviet republic that borders the south of Kazakhstan, continues to face cash shortages and struggles to pay government workers, despite its steady economic growth in recent years. The BBC reports that public employees in Tashkent, the capital, haven't been paid in two months. President Islam Karimov has had an authoritarian grip since coming into power in 1989.