Another Step Toward El Chapo's Extradition
Mexico's Foreign Ministry signed off Friday on the U.S.'s extradition request for the drug kingpin who led the Sinaloa Cartel.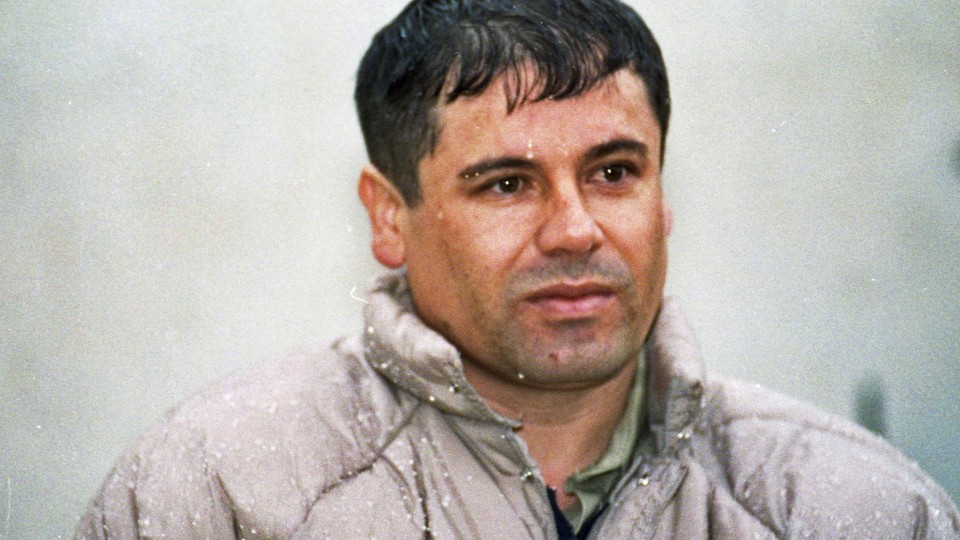 Mexico's Foreign Ministry gave the green light on Friday for the head of the Sinaloa drug cartel, Joaquín "El Chapo" Guzmán Loera, to be extradited to the U.S.
This means all the conditions for Guzmán's extradition met the standards agreed upon by the U.S. and Mexico. Two Mexican judges had already signed off on his extradition to California and Texas, where he's charged with drug and murder crimes. The Mexican Foreign Ministry also said the U.S. has guaranteed Guzmán will not face the death penalty.
Referring to him as "the capo," meaning cartel boss, the Mexican newspaper, El Universal, reported (translated from Spanish):
The boss will be prosecuted before the Federal District Court for the Western District of Texas, on charges of conspiracy … organized crime, weapons possession, murder and money laundering.

Likewise, before the District Court of the United States for the Southern District of California, on the charge of association to import and possess with the intent to distribute cocaine …  
Guzmán's lawyers now have 30 days to appeal the decision.
Guzmán, the notorious drug lord, led the Sinaloa Cartel for decades. He's been arrested and later escaped twice, once in 2001, and again last year from the high-security Altiplano Prison, the same one where he was kept until earlier this month. On May 7, the government transferred Guzmán to a smaller facility in Ciudad Juarez, near the Texas border. They denied this was a precursor to extradition––proximity to the U.S. would not have much to do with the process. Instead, the Mexican government said it was done to make improvements to the Altiplano Prison.
In all, Guzmán faces charges and possible extradition from seven different U.S. jurisdictions.