Brazil's Continuing Political Chaos
The acting speaker reversed his own decision to annul the house's impeachment of the president.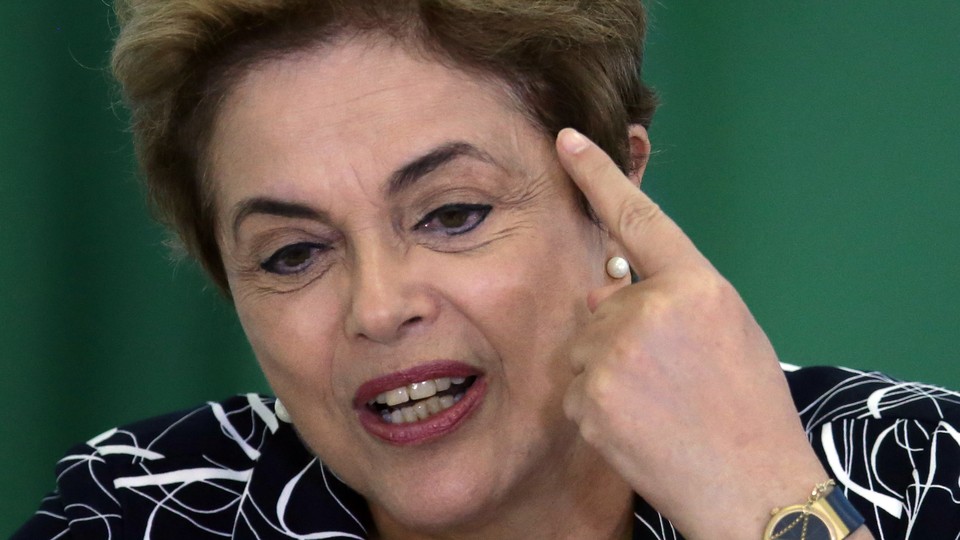 Brazil's Senate appears set to proceed Wednesday with the process to impeach the president after the acting speaker reversed his own order to annul the house's impeachment of Dilma Rousseff.
Waldir Maranhao's dead-of-night about-face added further confusion to a process already beset by chaos.
Decision to anull the anullation of Dilma's Presidency has been anulled. I repeat: The anullation of the annulment has been anulled.#Brazil

— Davis Hodge (@EDavisHodge) May 10, 2016
As we reported Monday, Maranhao took over as speaker of the lower house last week after Eduardo Cunha, the speaker, was suspended by the country's Supreme Court amid a corruption investigation against him. Maranhao had opposed the April 17 impeachment vote, which had allowed the process to move to the Senate.
The Brazilian opposition is pushing to impeach Rousseff on allegations she doctored fiscal accounts to help her re-election in 2014. She has denied the charges.