Boaty McVolte-Face
The British research vessel has been named for David Attenborough.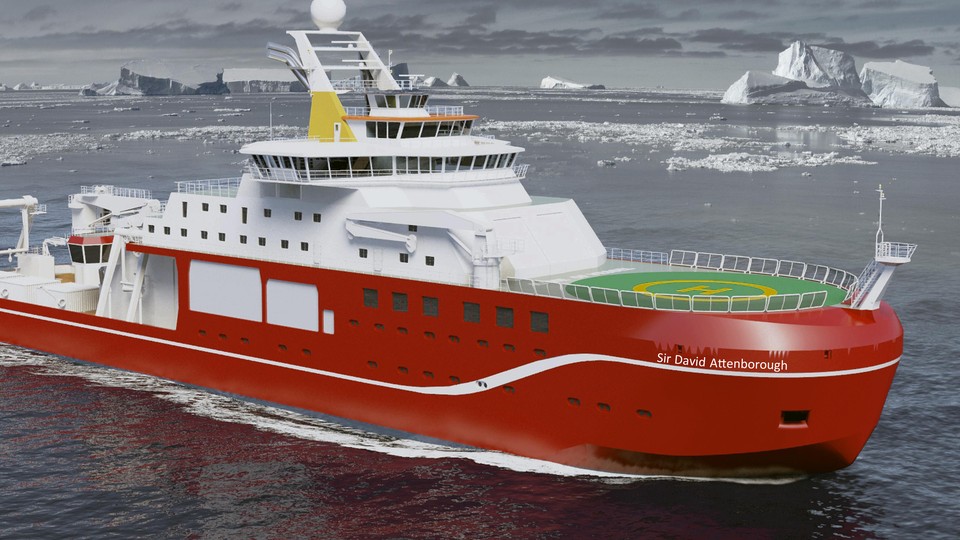 Alas it was not to be for the phrase that launched a thousand quips: Britain's Natural Environment Research Council said Friday it was naming its research vessel RRS David Attenborough rather than Boaty McBoatface, the name that had emerged the clear winner in an online vote.
The story so far: The NERC launched an online competition to name its new $300 million research vessel. More than 124,000 picked Boaty McBoatface, an entry that received three times more votes than the runner-up. As my colleague Uri Friedman pointed out: "The people of the Internet had spoken emphatically, and they'd spoken like a five-year-old." Jo Johnson, the U.K. science minister, was having none of it:  "We want a name that lasts longer than a social-media news cycle and reflects the serious nature of the science it will be doing." And, indeed, the NERC, had told voters that final say over the name lay with its chief executive, not them.
And so, on Friday, it revealed that the vessel would be named after the beloved naturalist who turns 90 on Sunday. After all, as my colleague Ed Yong points out, Attenborough is a "maker of wildlife documentaries, snuggler of gorillas, wielder of That Voice, keeper of the blue shirt, and Most Trusted Man in Britain."
But fear not, partisans of Boaty McBoatface. NERC also made this announcement on Friday:
Not quite a research vessel, but I suppose it'll do.