High Tensions in Bangladesh
The South Asian country executed the leader of its largest Islamist party, which may lead to more violence.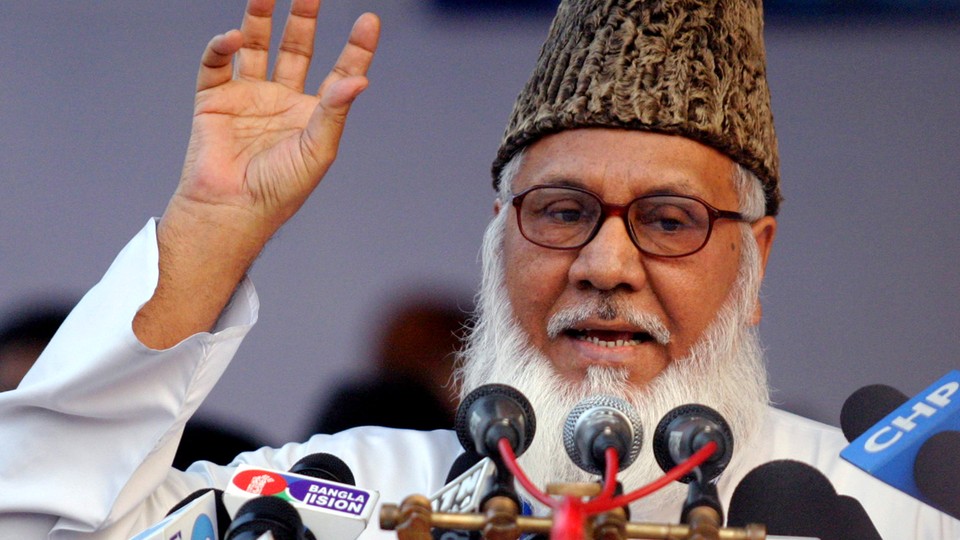 Bangladesh on Tuesday executed one of the country's top Islamist leaders, threatening a new wave of extremist violence in the South Asian country.
Motiur Rahman Nizami led Bangladesh's largest Islamist party, Jamaat-e-Islami, which advocated for making the country an Islamic state. He was hanged early Wednesday local time for crimes he allegedly committed during the country's war of independence from Pakistan in 1971.
He was convicted of genocide, rape and torture, charges the defence said were not proven beyond reasonable doubt… Nizami is the fourth leader of the Jamaat-e-Islami party to have been executed since Prime Minister Sheikh Hasina set up a war crimes tribunal to look into abuses during the independence war. A former government minister, Nizami was one of the most important figures to be found guilty. He was convicted of setting up a militia which helped the Pakistani army identify and kill pro-independence activists.
Those previous executions of Jamaat-e-Islami leaders resulted in violence.
Nizami's execution early Wednesday comes amid a spate of attacks by Islamists in Bangladesh on secular activists.