A Close Election in Austria
Norbert Hofer of the far-right Freedom Party has conceded to Alexander Van der Bellen, an independent.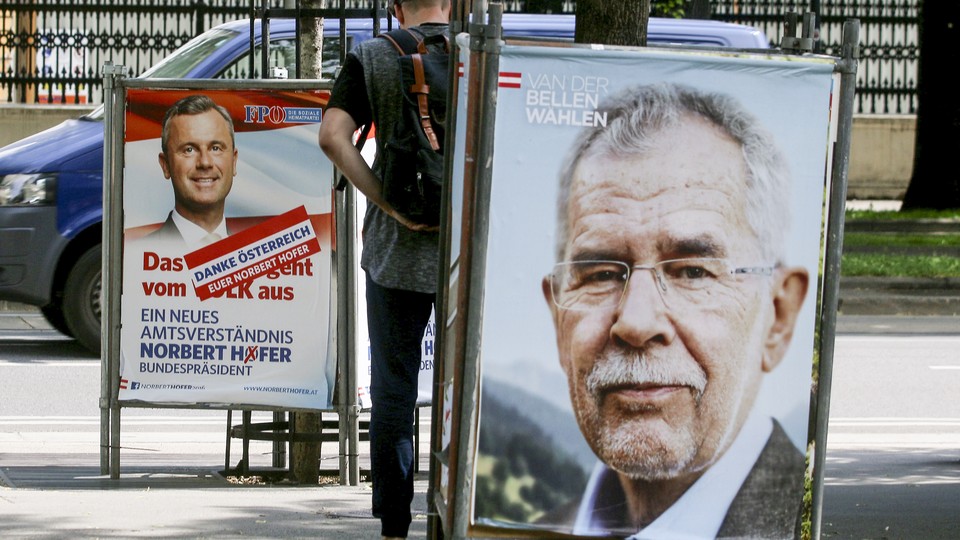 Updated on May 23 at 11:21 a.m. ET
Norbert Hofer, the presidential candidate of the far-right Freedom Party, has conceded the close presidential election against Alexander Van der Bellen, the independent candidate backed by the Green Party, Austria's interior ministry announced Monday.
After counting the 750,000 postal votes, which accounted for 12 percent of the country's 6.4 million registered voters, Van der Bellen had 50.3 percent of the vote against Hofer's 49.7 percent. The margin of victory was 31,026 votes.
Hofer conceded even before the results were made official.
Hofer would have been the first far-right leader in a EU country.
ORD, the Austrian public broadcaster, reported that Hofer won in the rural part of the country while Van der Bellen took the cities.