Aristotle's Tomb Found?
A Greek archaeologist says he has located the classical philosopher's final resting place.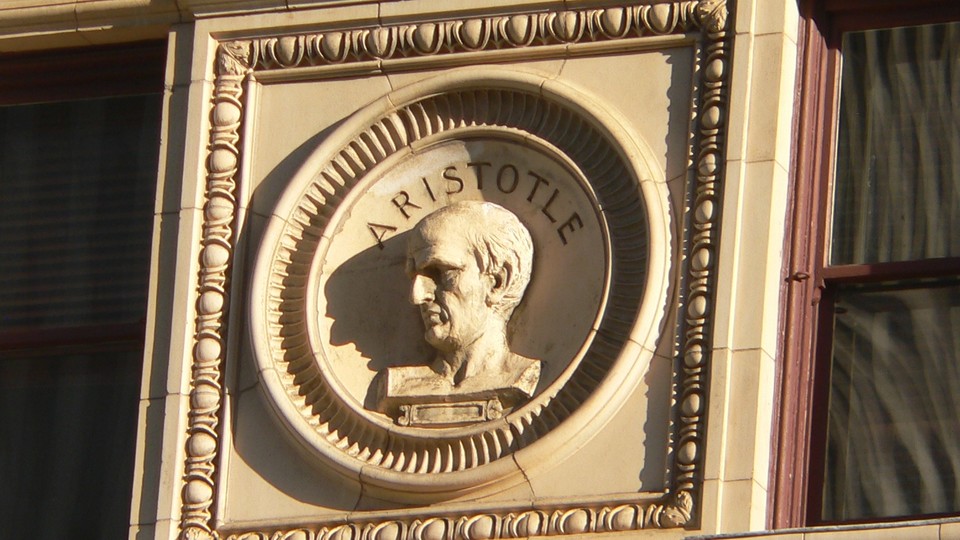 A Greek archaeologist announced Thursday he has located the tomb of Aristotle, the classical philosopher whose voluminous writings shaped the intellectual trajectory of Western civilization.
Konstantinos Sismanidis, the archaeologist who excavated the find, announced the discovery at a conference in Thessalonica. The site is located in Stagira, a village in Greek Macedonia where Aristotle was born.
The New York Times has more:
"We had found the tomb," he said. "We've now also found the altar referred to in ancient texts, as well as the road leading to the tomb, which was very close to the city's ancient marketplace within the city settlement."

Although the evidence of whose tomb it was is circumstantial, several characteristics — its location and panoramic view; its positioning at the center of a square marble floor; and the time of its construction, estimated to be at the very beginning of the Hellenistic period, which started after the death of Aristotle's most famous student, Alexander the Great, in 323 B.C. — "all lead to the conclusion that the remains of the arched structure are part of what was once the tomb-shrine of Aristotle," Mr. Sismanidis said.
During his life, Aristotle wrote on subjects ranging from aesthetics to zoology, taught at Plato's Academy, and tutored Alexander the Great, whose conquest of the Persian Empire in the fourth century B.C. led to the spread of Hellenistic culture—and Aristotelian thought—from the Nile to the Ganges.