Zika-Proof Olympic Uniforms?
South Korea unveiled new uniforms infused with mosquito-repellant as fear grows of the Zika virus in Brazil.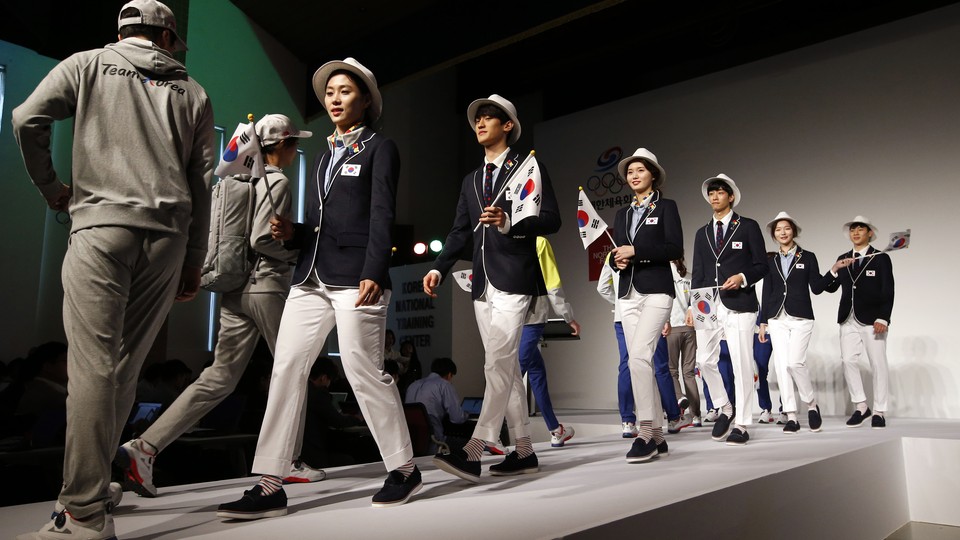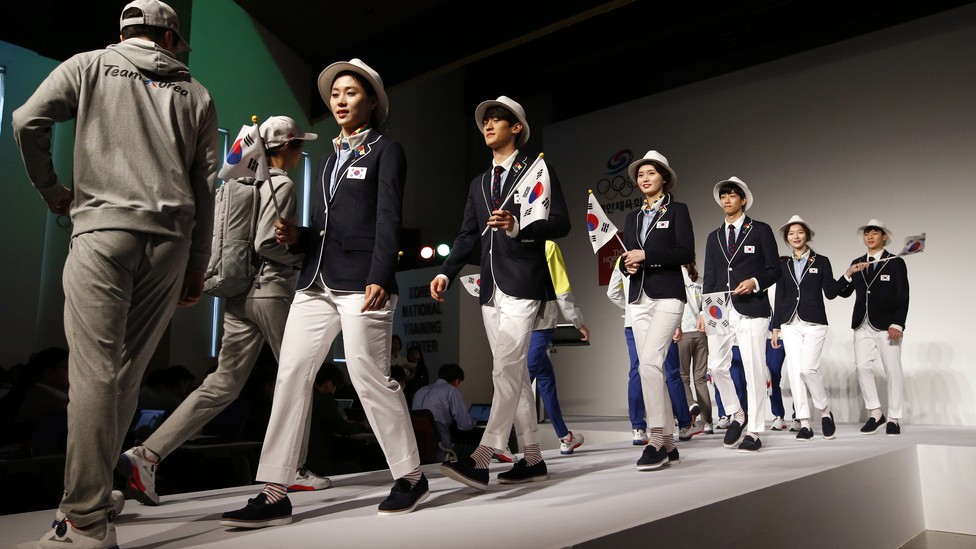 Zika virus is now influencing fashion standards at the Olympics.
The South Korean Olympic committee has found a way to infuse mosquito-repellent chemicals into the team's uniforms for this summer's Games in Rio de Janeiro. All outfits, which are worn during ceremonies, training sessions, and in the Olympic Village, have long pants and long-sleeve shirts. The provisions will apparently prevent South Korean athletes from being bitten by mosquitoes that may be infected with the virus that's been linked to birth defects.
But South Korean officials are going even further to protect their athletes, as the Associated Press notes:
A team of South Korean government and Olympic officials visited Rio de Janeiro earlier this month to inspect Olympic venues and local hospitals. The Korean Olympic Committee said it expects to soon provide guidelines to Olympic athletes and others traveling to the games about how to protect themselves from Zika.
While all athletes will be able to use mosquito-repellent spray during the competitions, their sporting uniforms won't have special protections  "because of strict rules and performance concerns," reports the AP.
U.S. Olympic officials have expressed deep concern over the Zika virus in Brazil, but they have not changed uniforms just yet. During the closing ceremony, both the men and women will wear Ralph Lauren-designed shorts. Still, U.S. Olympic Committee officials did tell leaders of U.S. sport federations in a call in January that some athletes should consider not going to the Games if they are concerned with their health.
Federations were told that no one should go to Brazil "if they don't feel comfortable going. Bottom line," said Donald Anthony, president and board chairman of USA Fencing.