Will 'Brexit' Make Britain Poorer?
The country's Treasury says so, adding "costs substantially outweigh any potential benefit of leaving the EU" when Britons vote in a referendum on June 23.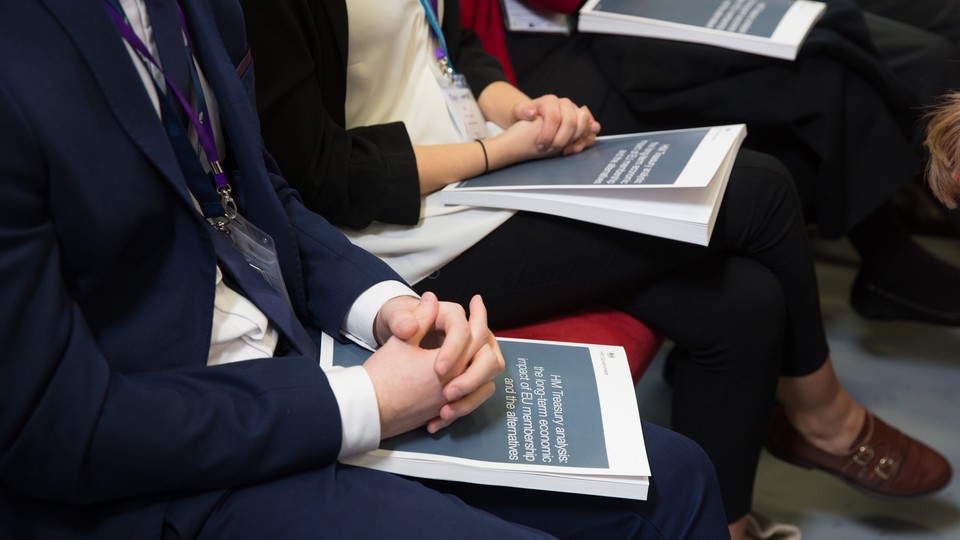 "The U.K. would be permanently poorer if it left the EU," Britain's Treasury said Monday, citing lower GDP, reduced economic openness, less trade, and lower productivity if Britons vote to leave the bloc on June 23.
George Osborne, the British chancellor of the exchequer, explained the rationale behind the Treasury's analysis, and reiterated his view that Britain is better off inside the EU. Citing three scenarios for Britain if it leaves the bloc—membership, like Norway, within the European Economic Area; a negotiated bilateral agreement like Turkey or Switzerland; and WTO membership without a specific EU agreement—Osborne wrote:
The conclusions of this document are clear: none of the alternatives support trade and provide influence on the world stage in the same way as continued membership of a reformed EU; and all of them come with serious economic costs that would affect businesses, jobs, living standards and our public finances for decades to come. To put it simply, families would be substantially worse off if Britain leaves the EU.
It's unclear if the Treasury's analysis will persuade Britons to remain in the EU. Those campaigning to leave the bloc dismissed the Treasury's report. Polls are even between supporters of staying and leaving.