The Fight Against ISIS in Mosul
Over 200 American troops, along with Apache helicopters, will help Iraqi forces in their campaign against ISIS in the Iraqi city.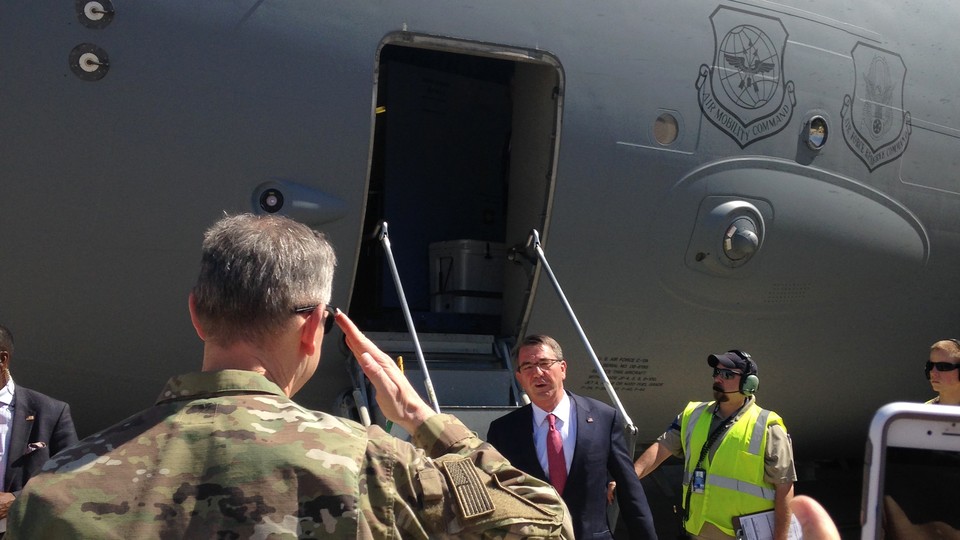 The announcement came as U.S. Defense Secretary Ash Carter made an unannounced stop in Iraq on Monday.
Of the additional troops, most would be Army special forces, who have been used throughout the anti-Islamic State campaign to advise and assist the Iraqis. The remainder would include some trainers, security forces for the advisers, and maintenance teams for the Apaches.

The decisions reflect weeks of discussions with commanders and Iraqi leaders, and a decision by President Barack Obama to increase the authorized troop level in Iraq by 217 forces — or from 3,870 to 4,087. The advise-and-assist teams — made up of about a dozen troops each accompanied by security forces — would embed with Iraqi brigades and battalion, likely putting them closer to the front lines and at greater risk from mortars and rocket fire.
The decision marks the first time not only for U.S. troops to be placed closed to the front lines for the first time against ISIS, but also the first time Apache helicopters are being deployed against the militant group in Iraq. ISIS captured Ramadi, Mosul, and Raqqa last year, but Iraqi troops, with U.S. support, have retaken Ramadi, and are working to defeat ISIS in Mosul and Raqqa.