A New Prime Minister In Ukraine
After days of uncertainty, parliament approved Vladimir Groysman, the speaker, as the man to replace Arseniy Yatsenyuk.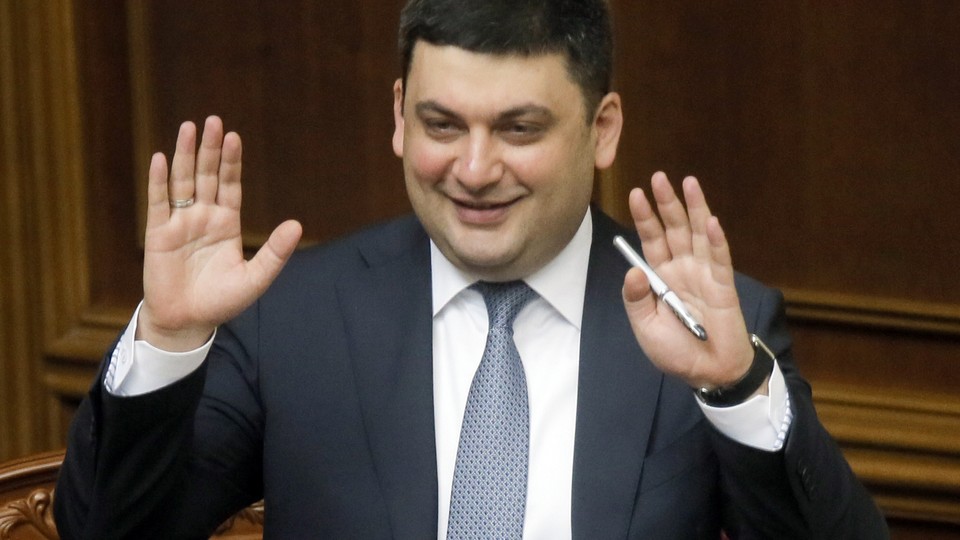 Lawmakers voted 257-50 to approve Vladimir Groysman's appointment. His predecessor, Arseniy Yatsenyuk, resigned Sunday after his government was accused of corruption and losing the public's trust.
Groysman, a relative newcomer to Ukrainian politics, is parliamentary speaker and is seen as a coalition builder. Agence France-Presse adds:
He has also pronounced himself strongly committed to the belt-tightening measures prescribed by the International Monetary Fund when it approved a $17.5-billion (15.4-billion-euro) rescue package for Ukraine in March 2014.

But some economists worry that the mild-mannered Groysman may lack the toughness needed to stand up to a handful of tycoons who have dominated Ukrainian politics and made the former Soviet republic a breeding ground for graft.
Indeed, Yatsenyuk, Groysman's predecessor as prime minister, stepped down after months of uncertainty precisely because of what many perceived as his coziness to those very oligarchs. Groysman himself faces major challenges in the days ahead, not least of which is the continuing civil war that pits Russia-backed rebels against government troops in the Donetsk region, as well as economic troubles exacerbated by the government's difficulty in implementing IMF-backed reforms.