The Rift Over Israel in Britain's Labour Party
Former London Mayor Ken Livingstone has been suspended from the party after he appeared to suggest Hitler was a Zionist.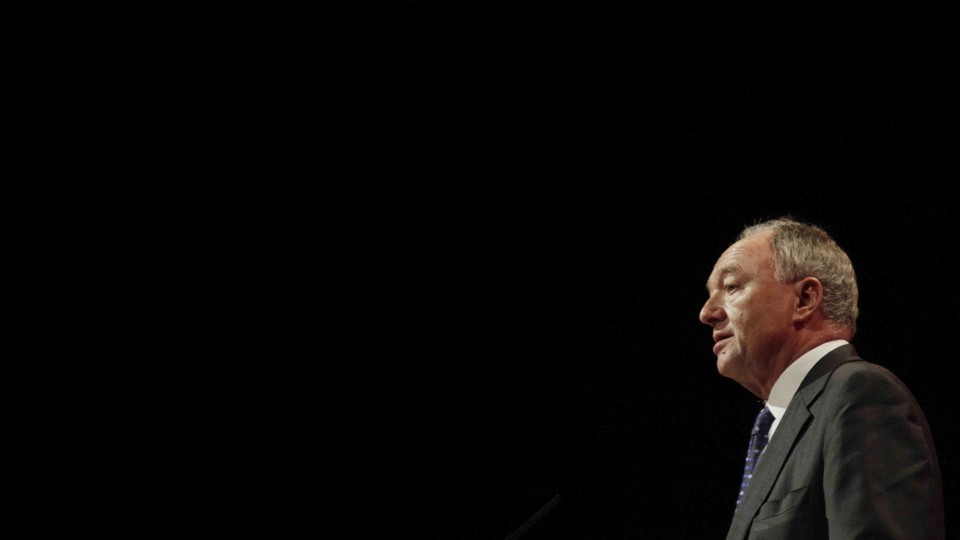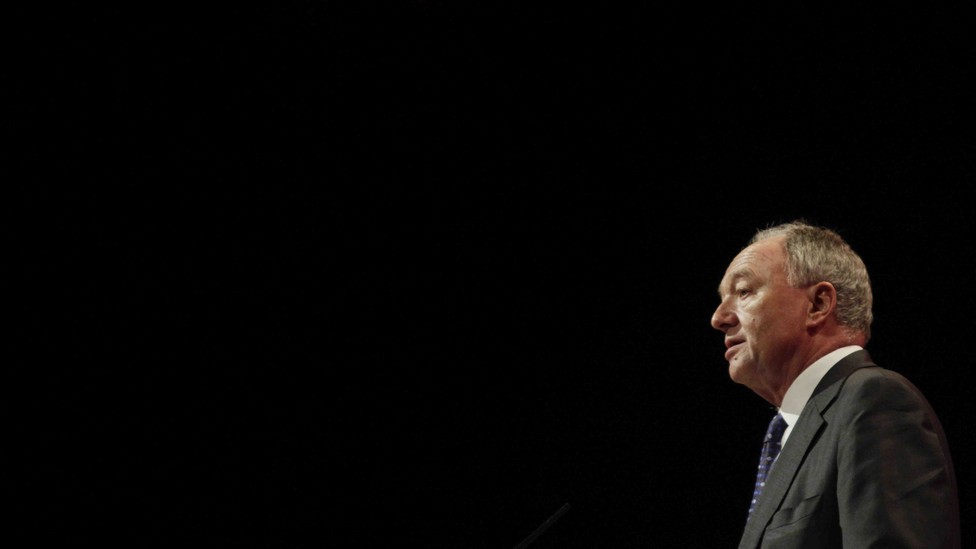 Updated on April 28 at 10:00 a.m. ET
Former London Mayor Ken Livingstone has been suspended by the opposition Labour Party after he said Thursday during a BBC interview: "Let's remember, when Hitler won his election in 1932 his policy then was that Jews should be moved to Israel. He was supporting Zionism before he went mad and ended up killing six million Jews."
There was outrage at his remarks and calls for suspension, which culminated on Thursday with this statement from the party:
Livingstone, the London mayor from 2000 to 2008, is known for his controversial remarks and left-wing politics, which earned him the moniker "Red Ken."
The events that led to Livingstone's suspension from the party had their most recent origins in comments by Naz Shah, a Labour member of Parliament, on her Facebook page before she became a lawmaker last year. Among those that drew attention, and criticism, was one in which an outline of Israel was superimposed on a map of the U.S. with the headline: "Solution for Israel-Palestine conflict—relocate Israel into United States." The comment on the post: "Problem solved."
Shah apologized in Parliament—and elsewhere—for her remarks, but Labour suspended her on Wednesday pending an investigation. And senior party figures, including donors, criticized what they saw as the party leadership's failure to crack down on anti-Semitism. But Livinsgtone was among her Shah's strongest supporters, telling the BBC while her remarks were "rude" they weren't anti-Semitic. And, he said it was important not to confuse "criticism of Israeli government policy with anti-Semitism."
"I've heard a lot of people being critical of Israel," he said, "but if I was to denounce the South African government, you wouldn't say I was racist."
Then came Livingstone's controversial comments that appeared to link Hitler to Zionism, which earned him widespread condemnation, including from Sadiq Khan, the Labour Party's candidate in London's upcoming mayoral election. (Khan also criticized Shah's remarks.)
Several Labour lawmakers demanded Livingstone be suspended; some called on him to be expelled. And there was a dramatic confrontation between Livingstone and John Mann, a Labour MP, as the former London mayor arrived for an interview Thursday with the BBC.
Mann himself was ordered before his party's chief whip over the confrontation—a fact that has rankled several of his supporters:
Livingstone himself appeared to be unaware of the suspension:
Just spoken to Ken.  Says he hasn't been told he's suspended.  He's been on the Tube and he's now doing his shopping...

— Kay Burley (@KayBurley) April 28, 2016
But charges of anti-Semitism in Labour go beyond the current controversy and its main characters. Writing in The Guardian, a newspaper known for its closeness to the party, Jonathan Freedland, the columnist, observed that the party has under the leadership of Jeremy Corbyn attracted "many activists with views hostile to Jews"—a strange situation for a party that once allied itself closely with Jews and Israel.
Here's more from Freedland on the "brick wall Jews keep running into":
[T]he belief that what Jews are complaining about is not antisemitism at all, but criticism of Israel. Jews hear this often. They're told the problem arises from their own unpleasant habit of identifying any and all criticism of Israel as anti-Jewish racism. Some go further, alleging that Jews' real purpose in raising the subject of antisemitism is to stifle criticism of Israel.

You can see the appeal of such an argument to those who use it. It means all accusations of antisemitism can be dismissed as mere Israel-boosting propaganda.
And writing in the New Statesman, the left-leaning magazine, Daniel Elton pointed out that Jewish relations with Labour are at a "low ebb." He cites the Boycott Divestment Sanctions movement against Israel, which is supported strongly by British labor unions that are allied with the party.
There are Jews who see no conflict between their Jewish identity and supporting BDS. But it is also true that BDS, if left unchecked, may destroy Jewish communal life in this country. The reason is simple: Maths. There are around 300,000 Jews in this country. Meanwhile six out of the 18 million Jews worldwide live in Israel. Our institutions almost by necessity revolve round it. Our kosher products are made there, our Rabbis are trained there, our Hebrew textbooks are printed there.

Many of us have mothers, fathers, siblings and children there. For many families BDS makes it a moral offense to take a grandchild to see their grandparent. For all of those items and activities to be liable to pickets is intolerable. Many who wish to live a full Jewish communal life – or more crucially help organise one – at some point will decide that it's not worth the hassle of living in a country where BDS is in full swing. The fact that it is the Left that has incubated it, is even more tortuous for those who share my faith and my political values. Although we are some way off that point of no return, BDS has been continually strengthening in the UK since it was launched, and there is no reason to suppose it will not continue to do so.