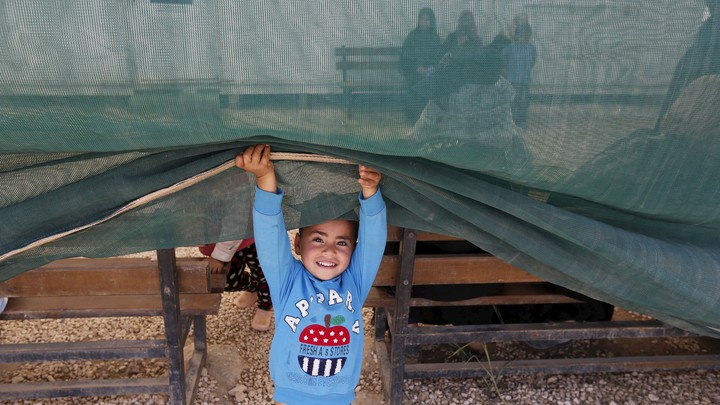 The United Kingdom said Wednesday it will take in 3,000 child refugees from the Middle East and North Africa, a new program that adds to its existing plan to accept 20,000 Syrian refugees by 2020.
The U.K.'s Home Office called it the "largest resettlement effort" in the world to help children from these areas, adding it would work with the United Nations High Commission for Refugees to resettle the children. The U.K. Home Office said:
On the UNHCR's recommendation, the scheme will not solely target unaccompanied children, but will also extend to vulnerable children at risk, such as those threatened with child labour, child marriage and other forms of abuse or exploitation. It will be open to all 'at risk' groups and nationalities within the region.
The U.K. has already resettled some 1,000 Syrian refugees, more than 500 of whom are children. However groundbreaking, the announcement wasn't enough to satisfy the Liberal Democratic Party leader Tim Farron. He called it a "cynical ploy" because it would not help migrants already in European camps. He told the BBC that of the 30,000 unaccompanied migrant children already in Europe, some 10,000 had gone missing, and are feared to have been taken by human traffickers. Farron said Prime Minister David Cameron could have done much more, "and yet once again he's failed to take the opportunity."
We want to hear what you think about this article. Submit a letter to the editor or write to letters@theatlantic.com.