A Legal Victory for Russia in Yukos Case
A Dutch court overturned an order that Moscow pay former shareholders of the now-defunct oil company more than $50 billion.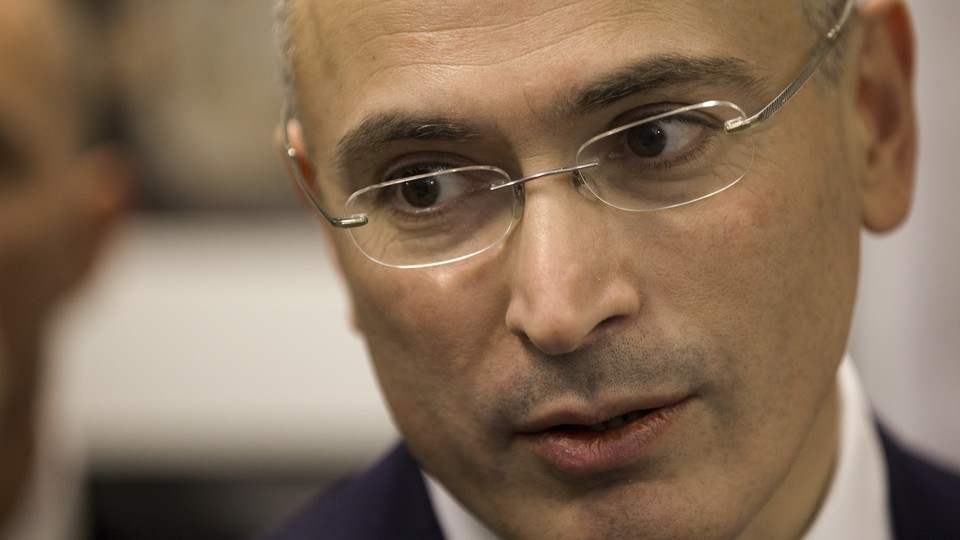 In 2014, the Permanent Court of Arbitration (PCA) in The Hague said Yukos Oil was "the object of a series of politically-motivated attacks by the Russian authorities that eventually led to its destruction." But in overturning what was one of the biggest-ever compensation awards in an arbitration case, the Hague District Court ruled Wednesday that the PCA had no jurisdiction in the case.
Here's the background to the story: Mikhail Khodorkovsky, the Russian oligarch, and former Kremlin ally fell afoul of Vladimir Putin, the Russian leader, and was arrested in 2003. He was convicted of tax evasion in 2005, found guilty of embezzlement in 2010, and spent a decade in prison until he was pardoned in 2013 by Putin. (He now lives in Switzerland.) The case against Russia at the PCA was brought by subsidiaries of GML Ltd., the former Menatep, through which Khodorkovsky and his partners controlled Yukos. They sought $100 billion from the Russian government, but were at first awarded $50 billion.
On Wednesday that decision was overturned. Russia welcomed the verdict by the Hague district court; GML said it would appeal.