NATO's First Meeting With Russia in Two Years
The alliance suspended formal cooperation with Moscow after its 2014 intervention in Ukraine.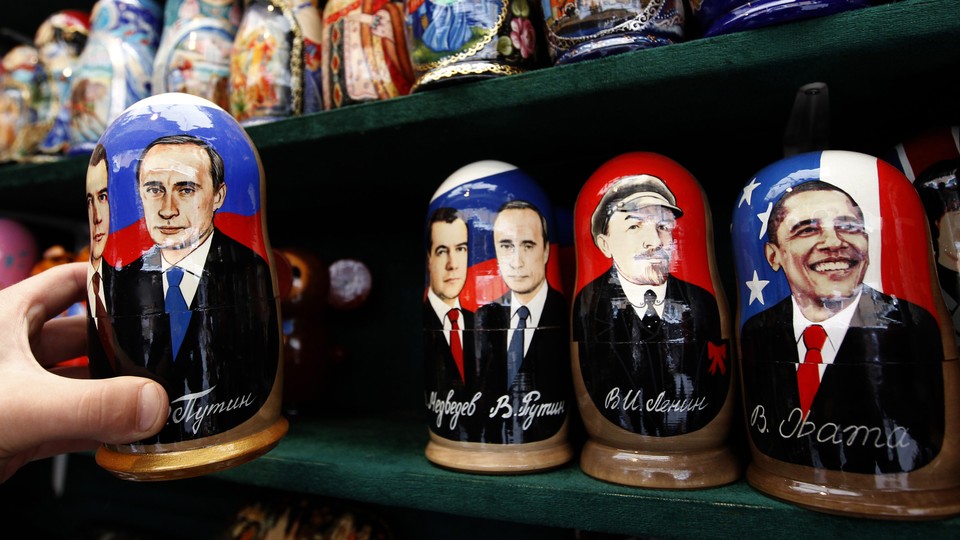 Russia and NATO members met Wednesday for the first time since Moscow's annexation of Crimea two years ago for what an alliance official called "a frank and serious discussion" about the Ukraine crisis, Russian military operations, terrorism, and other issues.
But NATO Secretary General Jens Stoltenberg said the meeting of representatives of the NATO-Russia Council, established in 2002, did not indicate that relations between the two sides, once Cold War adversaries, "are back to business as usual." He added:
NATO and Russia have profound and persistent disagreements. Today's meeting did not change that. NATO allies remain firm that there can be no return to practical cooperation until Russia returns to the respect of international law. … During the meeting it was reconfirmed that we disagree both when it comes to the facts, the narratives, and the responsibilities for the crisis in and around Ukraine.
The latest geopolitical scuffle is playing out over international waters in the Baltic Sea, where Russian fighter jets have flown near a U.S. Navy destroyer and reconnaissance aircraft without warning. Secretary of State John Kerry warned last week that the U.S. could have shot down the Russian planes "under the rules of engagement." On Wednesday, Russia's representative at the NATO meeting, Alexander Grushko, fired back, saying the United States was trying to spook Moscow by sailing its destroyer near Kaliningrad, the Russian city on the Baltic coast.