Queen Elizabeth's 90th
Thursday marks the monarch's birthday, another milestone in her record-breaking reign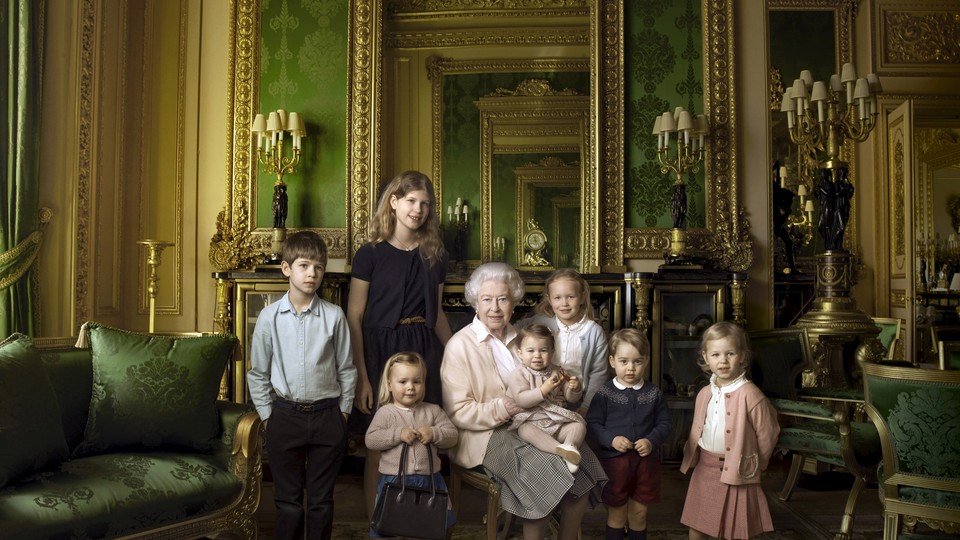 On her 21st birthday, Queen Elizabeth II, then a princess, made a pledge to the British people. "I declare before you all," she said during a radio address to the nation, "that my whole life, whether it be long or short, shall be devoted to your service."
So far she has upheld the promise—and for a historic length of time at that.
Thursday marks Elizabeth's 90th birthday, another milestone in her record-breaking reign. To mark the occasion, she'll participate in a bevy of royal engagements:
On Thursday evening, the queen will light the first of more than 1,000 torches or bonfires expected to be set ablaze across the U.K. and beyond. Beacons will be taken to the highest peaks in each of the four nations of the United Kingdom: England, Scotland, Wales and Northern Ireland.

During her birthday week, the queen, accompanied by the Duke of Edinburgh, will open a new bandstand near Windsor Castle and visit Windsor's Royal Mail delivery office, where she will meet the Royal Mail choir (yes, there is such a thing).
Pubs in England and Wales will also stay open an extra two hours so her subjects can partake in the festivities even longer. To celebrate the occasion, Buckingham Palace also unveiled new portraits by photographer Annie Leibovitz.
Elizabeth is not the world's only queen—Margrethe II has reigned over nearby Denmark for almost 45 years—but for Britons and foreigners alike, she is simply the Queen, a immutable presence in a mercurial world. Most of her subjects have known no other monarchs. Two of her British prime ministers—she is also the monarch of 15 other countries, including Canada and Australia—were born after her reign began, including the current one, David Cameron.
Elizabeth was not supposed to be Britain's queen, let alone its longest-reigning one. Her uncle, Edward VIII, became king in 1936 and then abandoned it less than a year later to marry an American divorcee—a quaint scandal by today's standards, but a constitutional crisis for 1930s Britain. Elizabeth's father, George VI, was then thrust upon a throne he never wanted. When he died relatively young at age 56 in 1952, the 26-year-old princess took his place. There she has remained ever since.
Her longevity is record-breaking both in Britain and beyond. Last September, Elizabeth supplanted Queen Victoria as Britain's longest-reigning monarch and the longest-reigning queen in world history. Among the major European monarchies, only Louis XIV's 72-year reign surpasses hers. Her 64-year reign has seen eight popes, 12 British prime ministers and U.S. presidents, and 15 Summer Olympic Games, two of which she opened.
If you forgot to send Elizabeth II a card today, fear not—the British monarch also celebrates an "official birthday" in June.