The Killing of a Western Hostage in the Philippines
Abu Sayyaf, the Islamist group that abducted four people last September, had demanded $6.5 million for their return.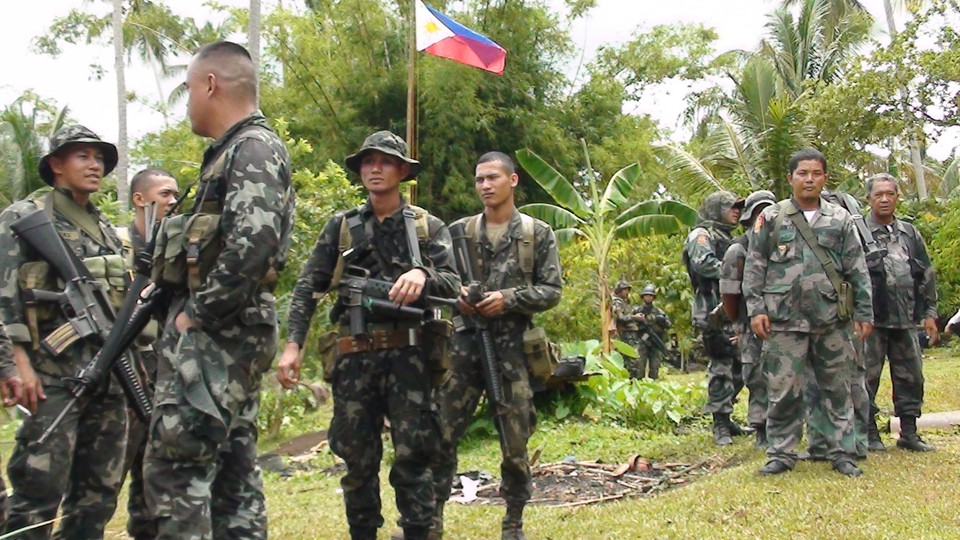 One of four hostages abducted in the Philippines last September has been killed hours after a Monday deadline for a $6.5 million ransom expired.
The al-Qaeda-linked Abu Sayyaf group kidnapped four people from a resort on Samal Island in September 2015. The hostages—John Ridsdel and Robert Hall, both Canadian; Marites Flor, a Filipina; and Kjartan Sekkingstad, a Norwegian––all had appeared in a video asking their governments to secure their release. Earlier Monday, Abu Sayyaf demanded a $6.5 million ransom and threatened to behead a hostage if the money wasn't delivered by 3 p.m. When that deadline passed, a severed head was dropped into the town center in Jolo. Canadian Prime Minister Justin Trudeau confirmed that Ridsdel had been killed. Filipino authorities have not officially identified the victim. Reuters reported:
"We are being very careful, we can't say whose head it was," army spokesman Major Felimon Tan told reporters, adding that tests would be carried out to identify the victim.

Residents found the head in the center of Jolo town. Tan said two men on a motorcycle were seen dropping a plastic bag containing the severed head.
The president of the Philippines had asked that Canada not pay the ransom, saying it was the only way to stop the kidnapping industry. The hostages were thought to be held about 500 miles from the resort where they were taken, on Jolo Island.
Abu Sayyaf operates mostly in the southern Philippines, which has become a stronghold for the Islamist group in a predominately Roman Catholic country. The group emerged in the early 1990s and grew to notoriety for its mass kidnappings. After an intense government offensive to stop Abu Sayyaf, the group had severely weakened. But these latest kidnappings, and the beheading, indicate the group's capabilities.