The Panama Papers Claim Another Victim
Spain's minister of industry, energy, and tourism, resigned amid revelations in the documents that linked him to offshore investments in the Bahamas.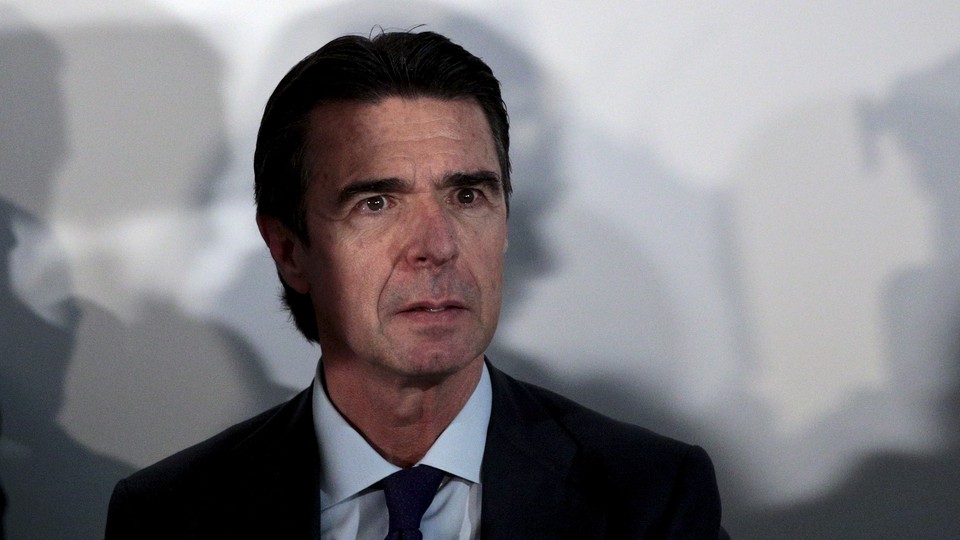 José Manuel Soria initially denied knowledge of the accounts, but had to reverse course after El Mundo, the Spanish newspaper, also connected him to a firm in Jersey, the U.K. tax haven.
The New York Times adds:
The resignation of Mr. Soria, who has not been charged with wrongdoing, comes at a time of turmoil in Spanish politics, after inconclusive elections in December. [Prime Minister Mariano] Rajoy's Popular Party won the most votes but lost its majority in Parliament, making it likely that new elections will be held in late June.
The Panama Papers were released on April 3 by a consortium of international journalists, who based their stories on documents from Mossack Fonseca, the Panamanian law firm that specializes in setting up shell corporations. Although this in itself isn't illegal in many places, the revelations about public figures avoiding their taxes have caused a furor around the world, cost Iceland's prime minister his job, and prompted David Cameron, the British prime minister, to answer questions in Parliament about funds he received from his late father's offshore holdings. The leak has, however, led to calls for more transparency in the often arcane world of offshore finance.