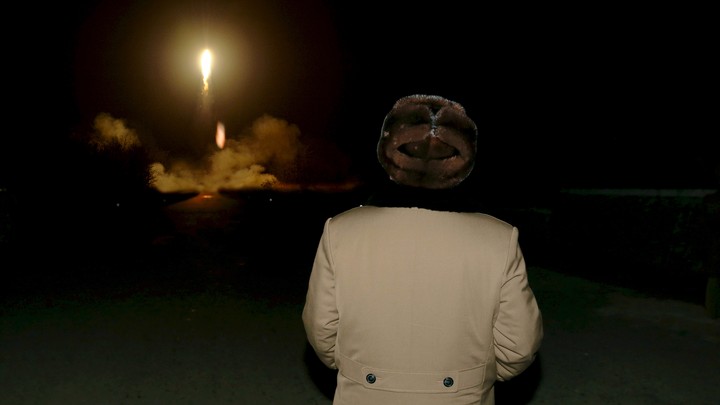 Lodged in the buzzy terabytes of the Panama Papers, which have brought down Iceland's premier and inspired a media blackout in China, are the names of nearly three dozen individuals or companies that have been sanctioned by the U.S. Treasury Department.
According to documents, Mossack Fonseca, the Panamanian law firm accused of creating tax havens for celebrities and world leaders alike, also apparently helped some of its clients skirt American blacklists. Among the listed names, the BBC reports, are Kim Chol Sam, a North Korean official, and Daedong Credit Bank, a bank, both with links to North Korea's nuclear program and its arms sales.
Also named is Rami Makhlouf, the billionaire cousin of Syrian President Bashar al-Assad, and John Bredenkamp, a businessman accused of being a crony of Zimbabwe's leader, Robert Mugabe.
In some cases, Mossack Fonseca severed its relationship with the party following the enactment of U.S. sanctions. In the case of Makhlouf, the Panama Papers suggest MF "continued to front six businesses—including one company called Drex Technologies" after he was sanctioned in 2008.
Pangates International, another company listed in the Panama Papers, stands accused and blacklisted by Washington of providing fuel for Assad's air force to carry out strikes that have killed thousands of civilians in Syria's civil war. Mossack Fonseca was said to have represented Pangates months after it was blacklisted by the U.S. Treasury Department.
In a statement, the law firm claims it "never knowingly allowed the use of our companies by individuals having any relationship with North Korea, Zimbabwe, Syria and other countries that have been listed as sanctioned."
Benjamin Schmidt, the managing director of the Camstoll Group, a sanctions and illicit-finance risk-advisory firm, said part of the problem with names on a sanctions list is they appear to exist in isolation.
"The leaked records out of Panama serve as a reminder that sanctioned actors are often supported by global networks and front companies," Schmidt wrote in an email. "Banks, multinational companies, and NGOs need more information than simply names on a sanctions list to be sure they aren't dealing with an entire web of bad actors."
We want to hear what you think about this article. Submit a letter to the editor or write to letters@theatlantic.com.
Adam Chandler
is a former staff writer at
The Atlantic
. He is the author of
Drive-Thru Dreams: A Journey Through the Heart of America's Fast-Food Kingdom
.