David Cameron and the Panama Papers
The British leader has acknowledged he had a stake in his father's offshore trust—but says he sold it in 2010 before he became prime minister.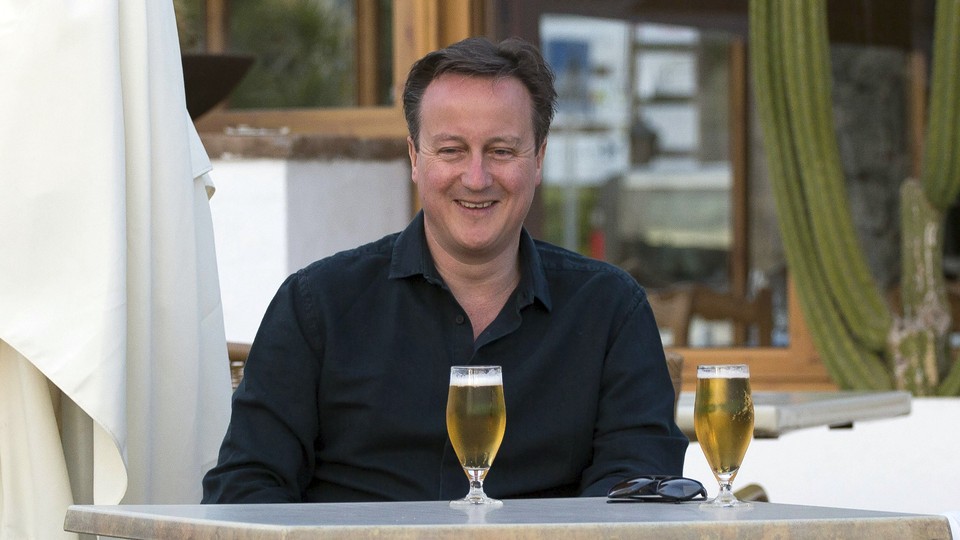 In an interview with ITV News, the British prime minister said: "We owned 5,000 units in Blairmore Investment Trust, which we sold in January 2010. That was worth something like £30,000 (about $42,000)."
Here's more of David Cameron's comments:
I paid income tax on the dividends. There was a profit on it but it was less than the capital gains tax allowance so I didn't pay capital gains tax. But it was subject to all the UK taxes in all the normal way.

I want to be as clear as I can about the past, about the present, about the future, because frankly I don't have anything to hide.
He added that he'd received a £300,000 (about $420,000) inheritance from his father, who died in 2010, but acknowledged he couldn't be sure if that money came from an offshore source.
Cameron had been urged to disclose details about family's finances after the release this week of the Panama Papers. On Wednesday, Downing Street said Cameron and his family didn't benefit from offshore funds, calling it a "private matter." The documents contain revelations that several prominent global figures held shell accounts overseas—including Iceland's prime minister who resigned over the claims. This in itself isn't illegal—though it does raise questions about the types of tax-avoidance plans available for the world's wealthy.